Arran Whisky is an independently owned whisky company and distillery, located on the Isle of Arran, Scotland.
Since the company's inception in 1994, the brand has grown from strength to strength. However, as the digital landscape shifted, Arran Whisky needed a digital partner that could help adapt their online presence to serve a exceptional mobile-first service to smartphone savvy users.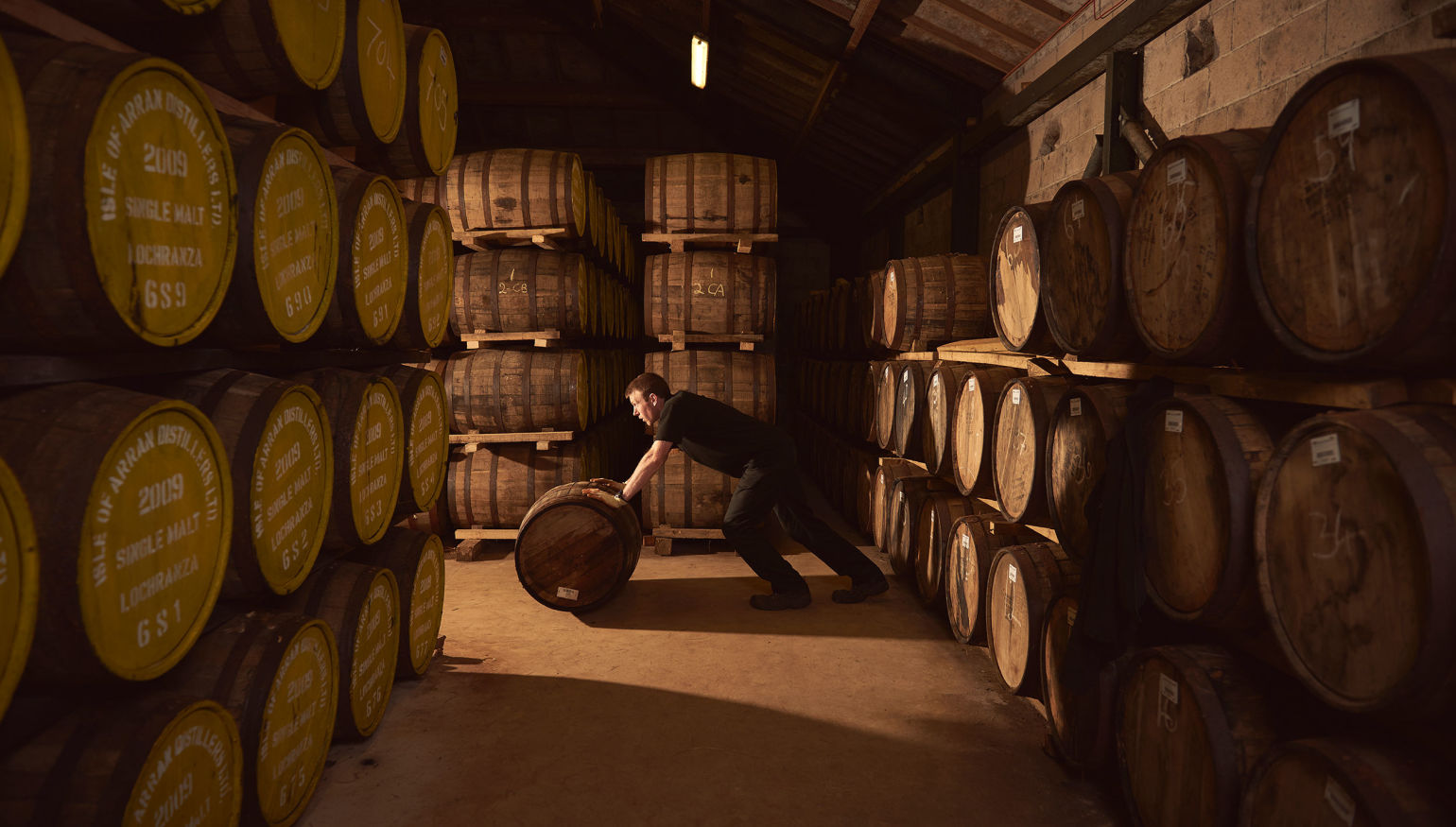 The Opportunity
With whisky aficionados around the world eagerly anticipating the latest release from the distillery, Arran Whisky were against the clock to provide users with a responsive, sleek and easy to use e-commerce platform. Prior to the development of the site, the buying process had been identified as challenging - with users coming into contact with too much content, poor quality imagery and an unfriendly-to-mobile site.
In short, the site presented a cumbersome journey to conversion completion. It was time to scale up.
tictoc were recommended to me by a colleague and it became clear when I met the team that we had found the right people to work with our brand. The daunting task of building a new website was made easier by the team's knowledge of their craft and clear planning of the process. My project manager was at all times helpful, available and patient with my enquiries, big or small.
Jaclyn McKie, Arran Whisky
The Results
The first port of call was to iron out the user journeys. In addition to being an e-commerce platform to predominantly sell Arran Whisky's products, the new site would also be home to Arran Whisky's White Stag Community - a place where fans of the brand could reside, discuss and take advantage of the exclusive member benefits.
From there, user research helped to dictate new sitemaps, content strategy and a solid, strong site architecture was born. Design shifted to focus on emotive, lifestyle imagery - a move that would prove extremely advantageous, as despite the significant scaling back of content onsite, engagement metrics shortly after launch would increase significantly.
Following the successful launch of the new site, and the subsequent online sellout of limited edition whisky releases, Arran Whisky continue to work closely with tictoc's digital marketing team to help to grow their organic, social and email channels to new heights.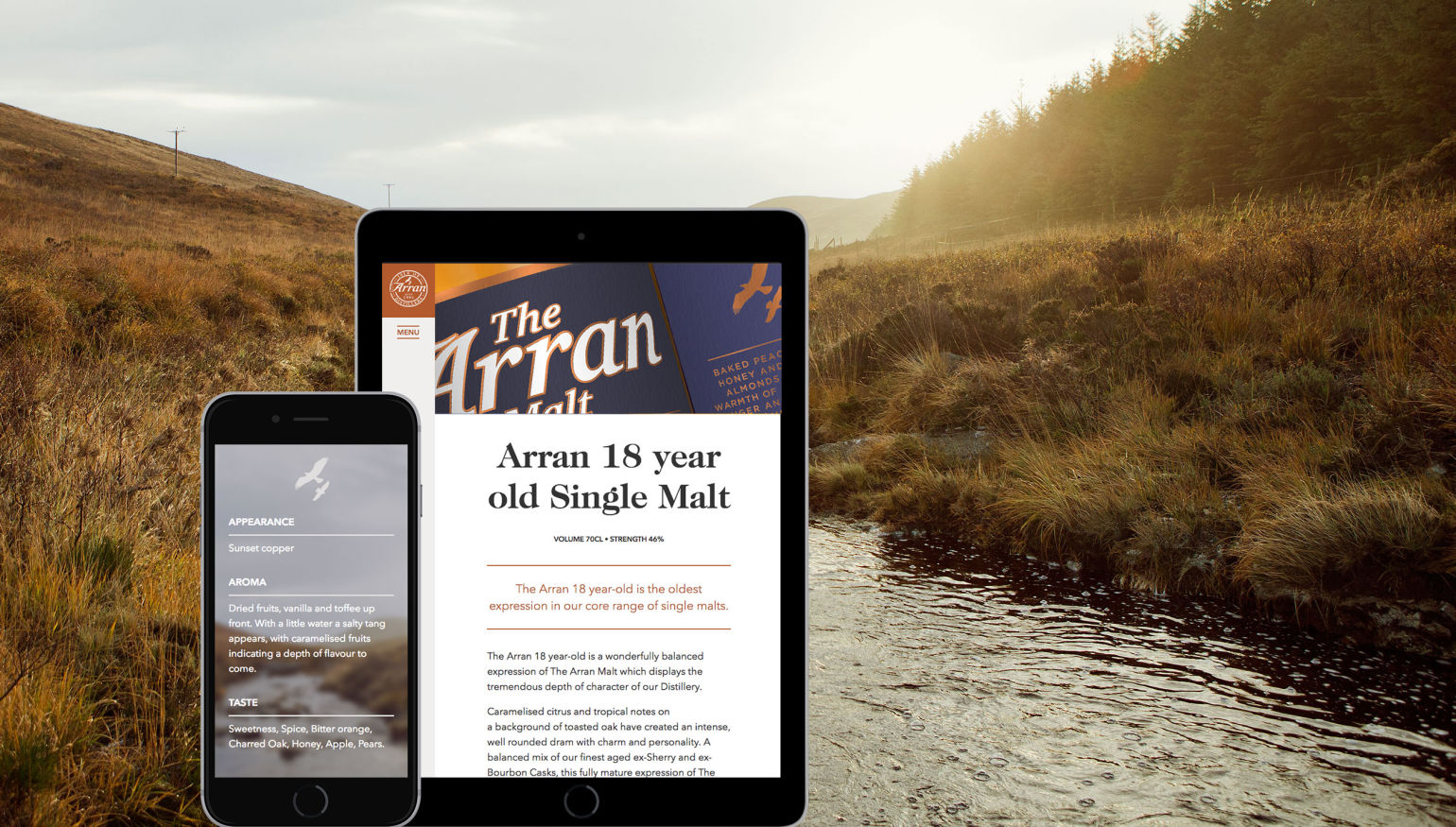 67
%
Year-on-Year increase in organic search traffic
27
%
overall increase in traffic Year-on-Year
28
%
increase in dwell time Year-on-Year
Our new site is easier and more time efficient to manage, and looks much more professional and in keeping with the brand image we wish to portray. It has also provided a more reliable sales platform, which was a concern for us with previous versions of our site. I have chosen to continue working with tictoc beyond the website development side of their business, focusing in on digital marketing.
Jaclyn McKie, Arran Whisky