A leader in the world of Education, Morley College is no stranger to the students of London.
Long-established as one of London's adult learning facilities for recreational and further education, Morley College needed a digital partner they could trust with that honourable reputation. From 2010, tictoc have worked alongside Morley College to provide services, including website design, development and digital marketing to assist the institution in reaching London's masses of hungry learners online.
The Opportunity
In 2015, the Morley College website was performing strongly as expected. However, the digital processes of current day had rapidly exceeded the original iteration of the Morley College site and as a result, opportunities were ripe for the picking.
From our long-standing relationship with the college, we knew the users better than anyone - and identified the scope to craft the existing user experience into a truly seamless journey for existing and prospective students.
Our task was simple: make the user journey as friction-free and fluid as possible.
And that was exactly what we did.
We embarked upon a mission to inspect every intricacy of the existing user journey - focusing on the goals set out to us by the client - primarily, course enrolment. With so many courses to choose from, and different audiences seeking different paths, the biggest challenge would be to convert huge amounts of course information into digestible, findable chunks.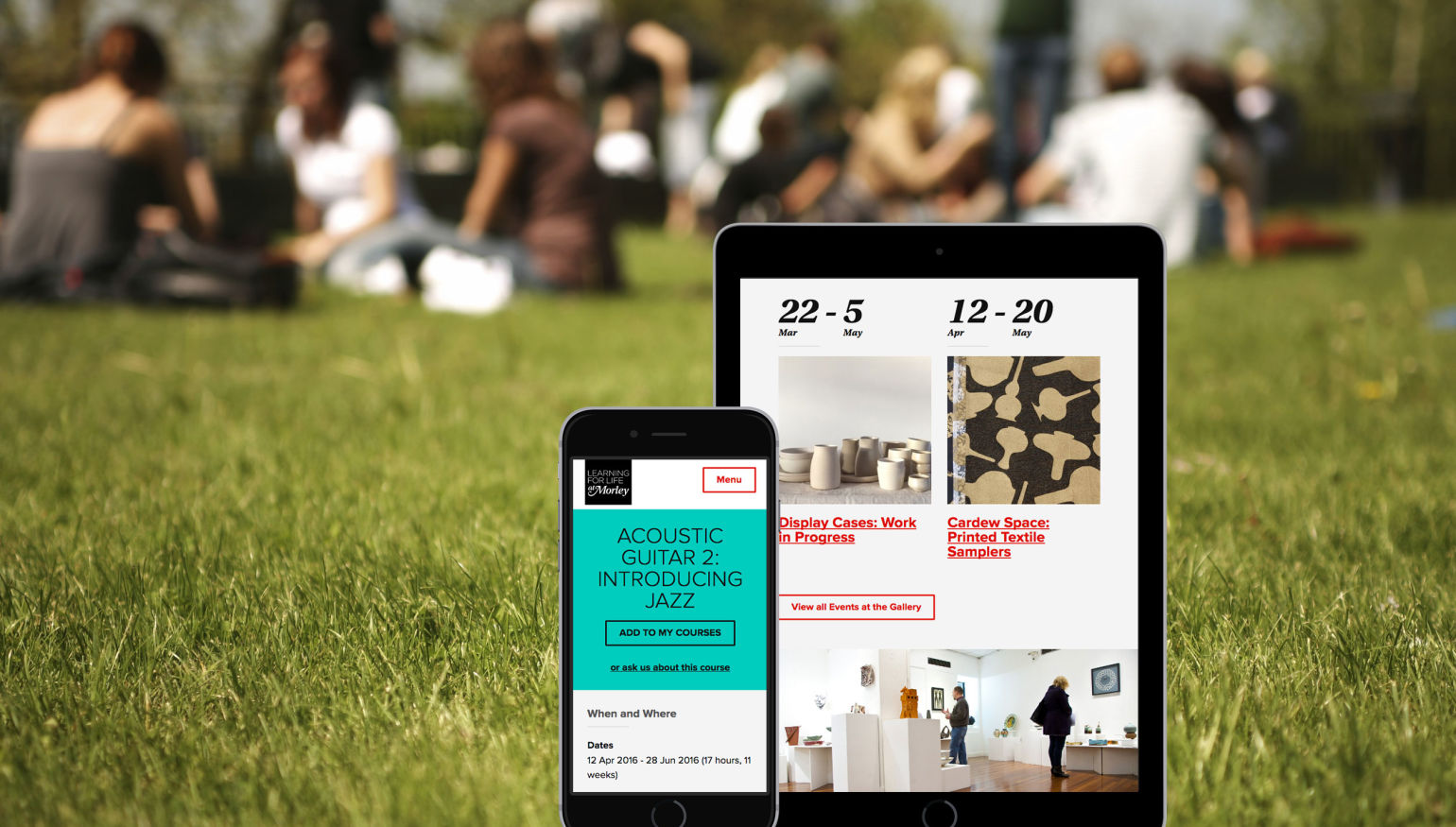 The Results
Through a series of workshops and interdisciplinary collaboration from the internal teams at tictoc and Morley College, we established the most efficient, user friendly navigation - using data-driven evidence to guide the way.
Content was put onto a strict diet - and slimmed down from quantity to quality, supplemented with compelling visuals and improved search functionality to help the user, whatever their task, rather than distract and overwhelm. Visibility was also a key consideration, with framework built to reflect an search engine optimisation friendly platform. Mobile design was sleek, responsive and central to the project.
Today, Morley College continue to be supported by tictoc, maximising their online channels to increase reach through organic search and deliver their seamless user experience to more users than ever before.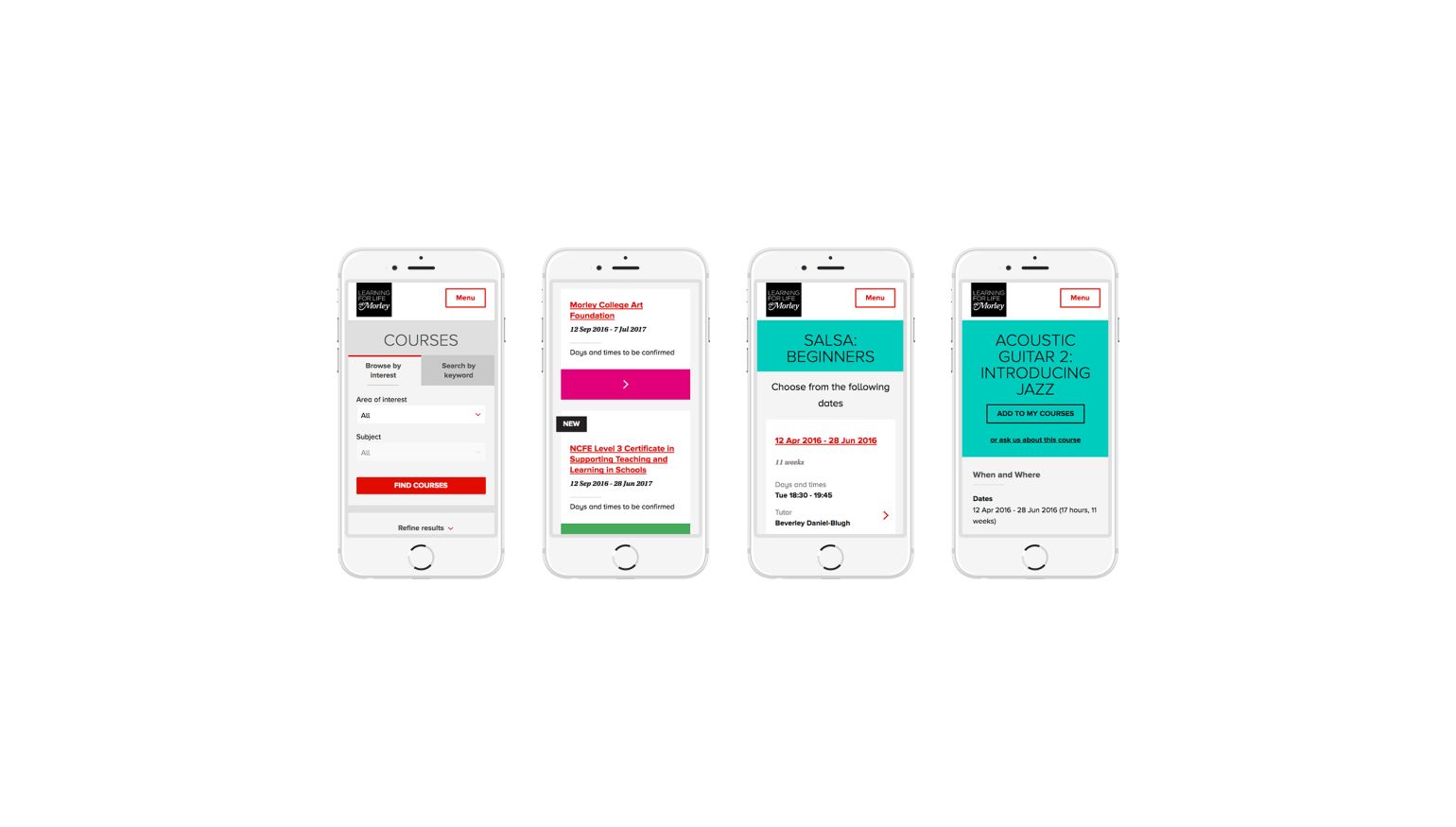 9
%
increase in total course enrolments Year-on-Year
30
%
Year-on-Year increase in pages per session
14
%
Year-on-Year increase in page views.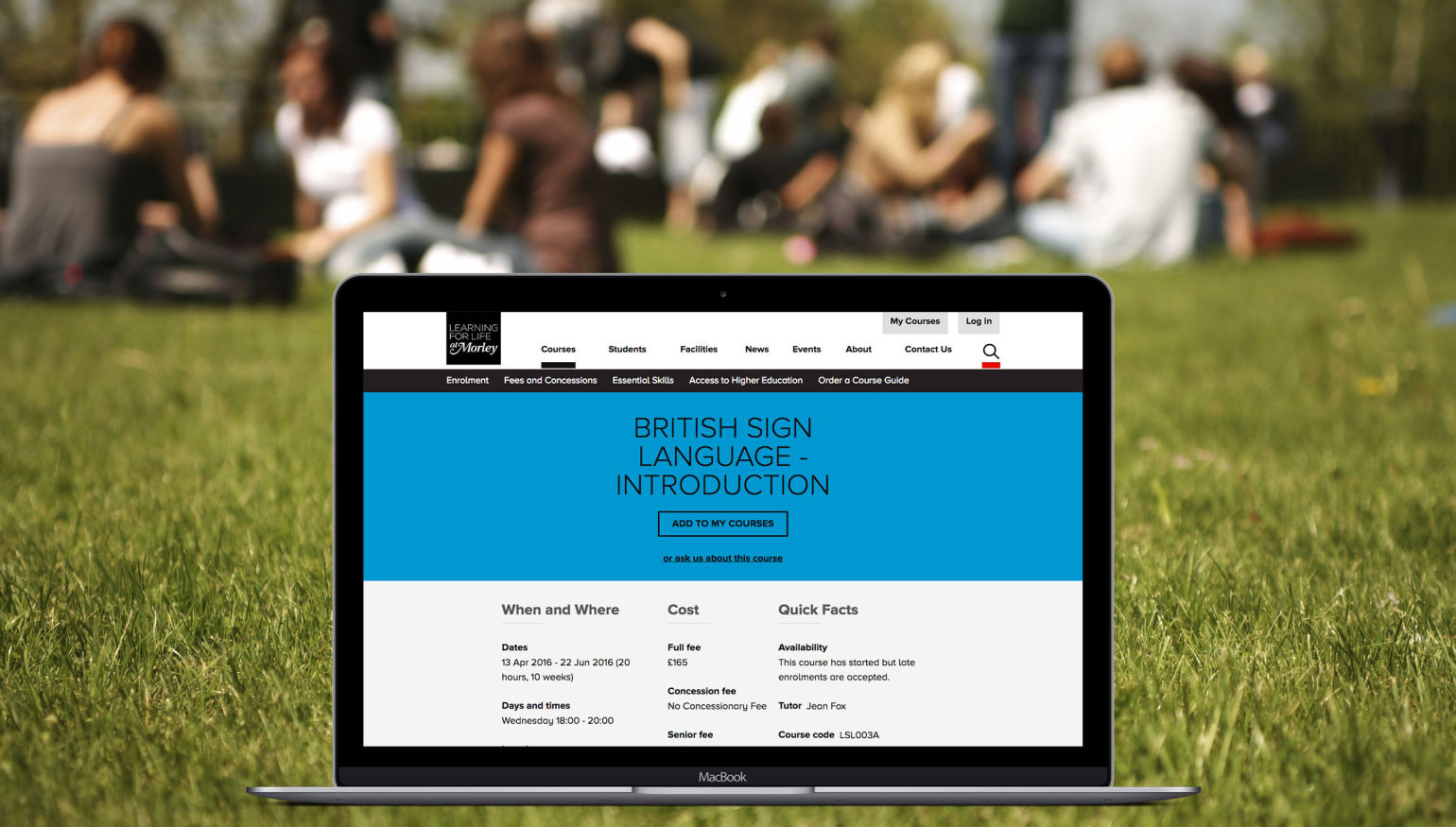 The reaction from students and staff has been nothing short of positive, particularly on the clean, impactful look of the site. Finding the right course, and enrolling on it, has never been easier.
Andrea Edwards, Digital Marketing & Communication Officer