Arran Whisky is an independently owned whisky company and distillery, located on the Isle of Arran, Scotland.
Since the company's inception in 1994, the brand has grown from strength to strength. However, as the digital landscape shifted, Arran Whisky needed a digital partner that could help to serve and engage a very thirsty audience of whisky enthusiasts.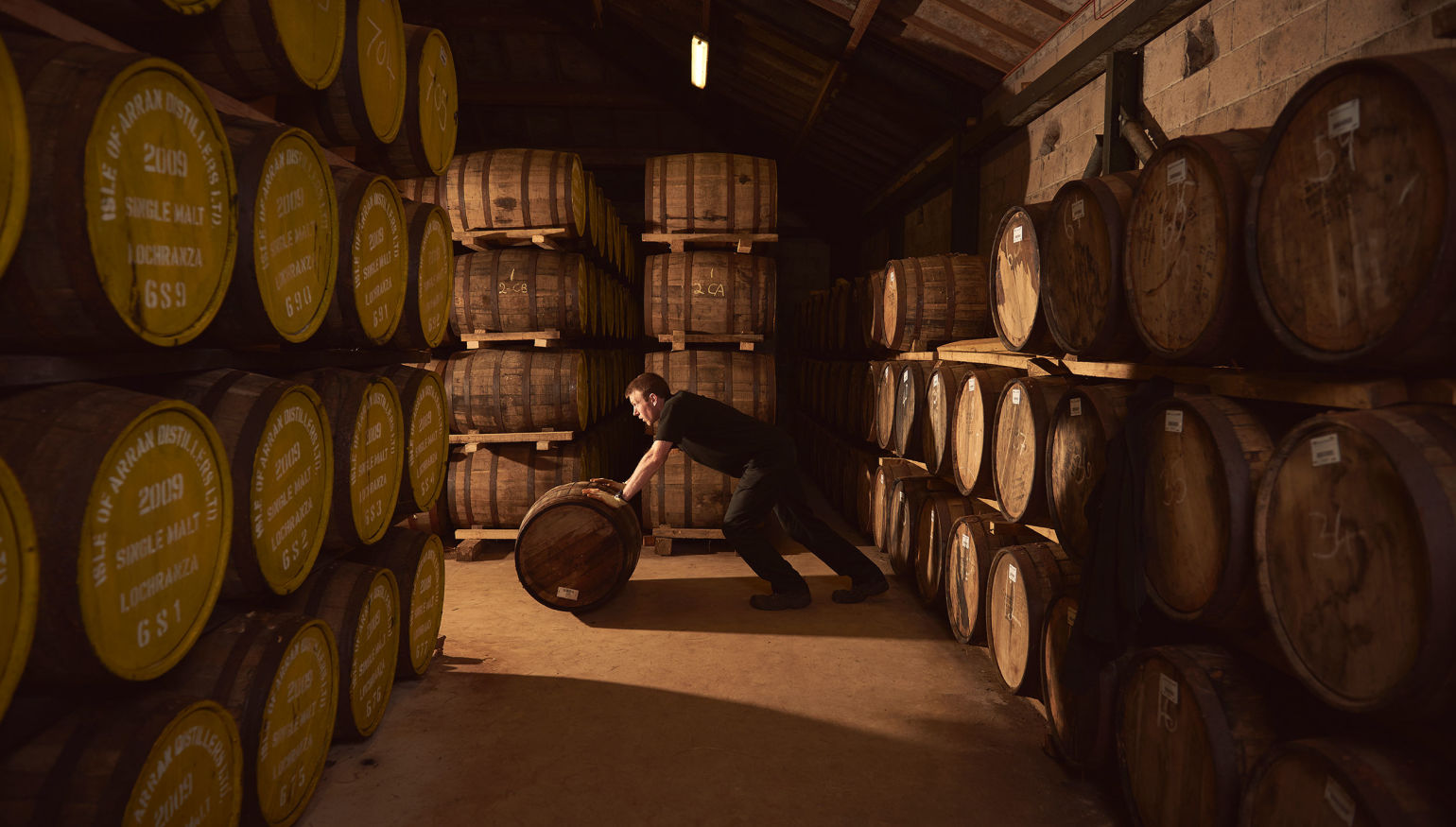 The Opportunity
Following the successful launch of the brand new responsive e-commerce website, Arran Whisky knew that their fanbase of whisky enthusiasts was under-utilised. Appointing tictoc as their digital marketing partner, we were charged with helping to boost all channels - with a particular focus on social media.
The Results
Our first port of call was to review social media channels for opportunities and refine the existing content strategy. Whilst users were engaging relatively well with social profiles like Facebook, we knew that whisky buffs had a voice to be heard!
Whilst posts were achieving high numbers of likes, there was very little discussion or "community" spirit around each post, so this was our first action to change. Whisky, as a subject, is known to invoke a very strong response by consumers, so switching to a less sales-focused, and discussion based tactic paid dividends very quickly.
Providing fans with the platform to voice their passion was an opportunity that the enthusiasts warmly welcomed. Quickly, individual posts attracted hundreds and hundreds of comments - with whisky lovers contributing their own user generated content, offering advice to other fans and arranging whisky tastings. We took a followership and transformed it into a community.
To support social media content strategy, we also implemented digital marketing tactics beyond social media: looking to improving organic search and general brand awareness through YouTube advertising. As a result, an integrated approach saw a significant increase Year on Year across the wider site - and the new tactics did not go unnoticed by Arran Whisky's newly engaged fans.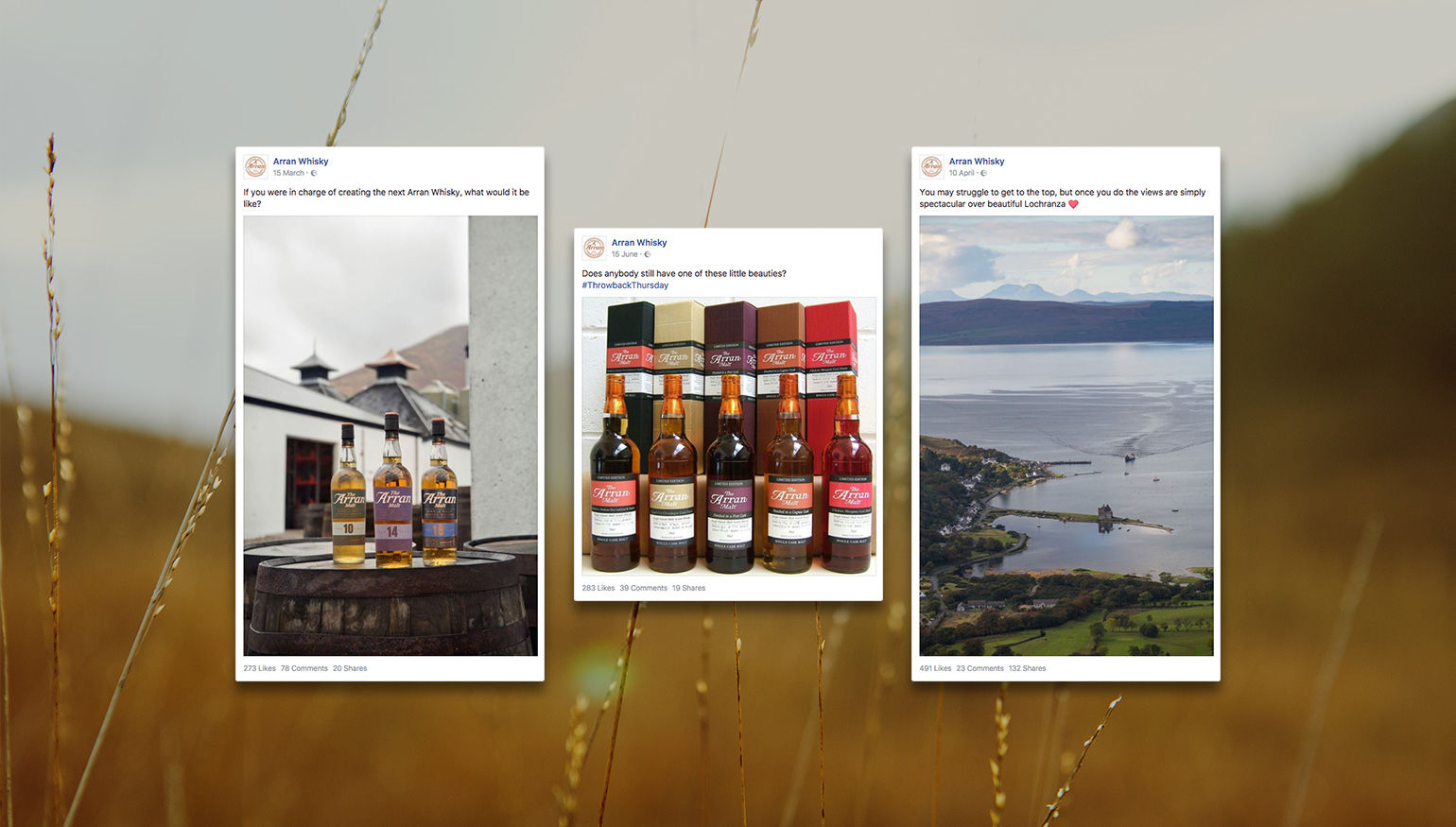 556
%
Year-on-Year increase in social traffic
724
%
increase in Facebook traffic Year-on-Year
52
%
increase in organic search traffic Year-on-Year
The support we receive from tictoc is invaluable. The team understand our brand and are like an extension to our marketing team. Nothing is ever too much trouble.
Jaclyn McKie, Arran Whisky