The Scottish Chamber Orchestra (SCO) is an internationally celebrated collective of musicians.
The Orchestra is made up of a unique collection of talented musicians with the primary aim of providing as many opportunities as possible for people to hear live orchestral music. They act as proud ambassadors for cultural excellence by touring the length and breadth of Scotland, throughout Europe, the Far East, India and the USA. They also provide creative learning opportunities through workshops, masterclasses and more.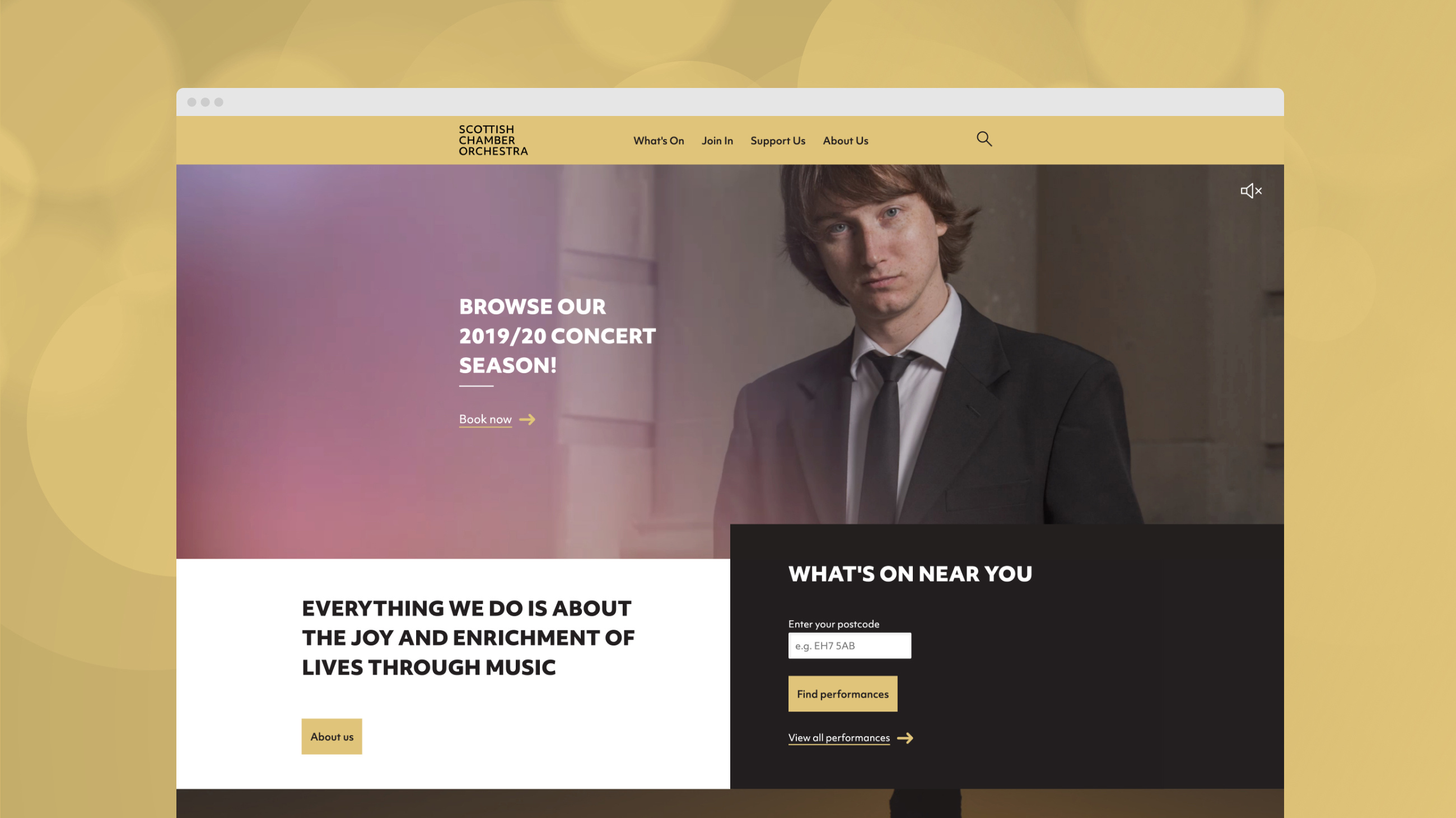 Design & Build
tictoc originally designed and built the SCO website in 2015, but since then it's been tweaked, evolved and updated, most recently to mirror the organisations rebrand in 2019. From the outset, the goal was to improve visibility of concerts to a wider audience, while engaging existing audiences and driving sales and update of workshops and masterclasses. Another target of the website was to encourage bookings for annual membership, with SCO offering incentives and benefits. To aid this tictoc created a complex membership subscription system which has evolved and grown in functionality over recent years.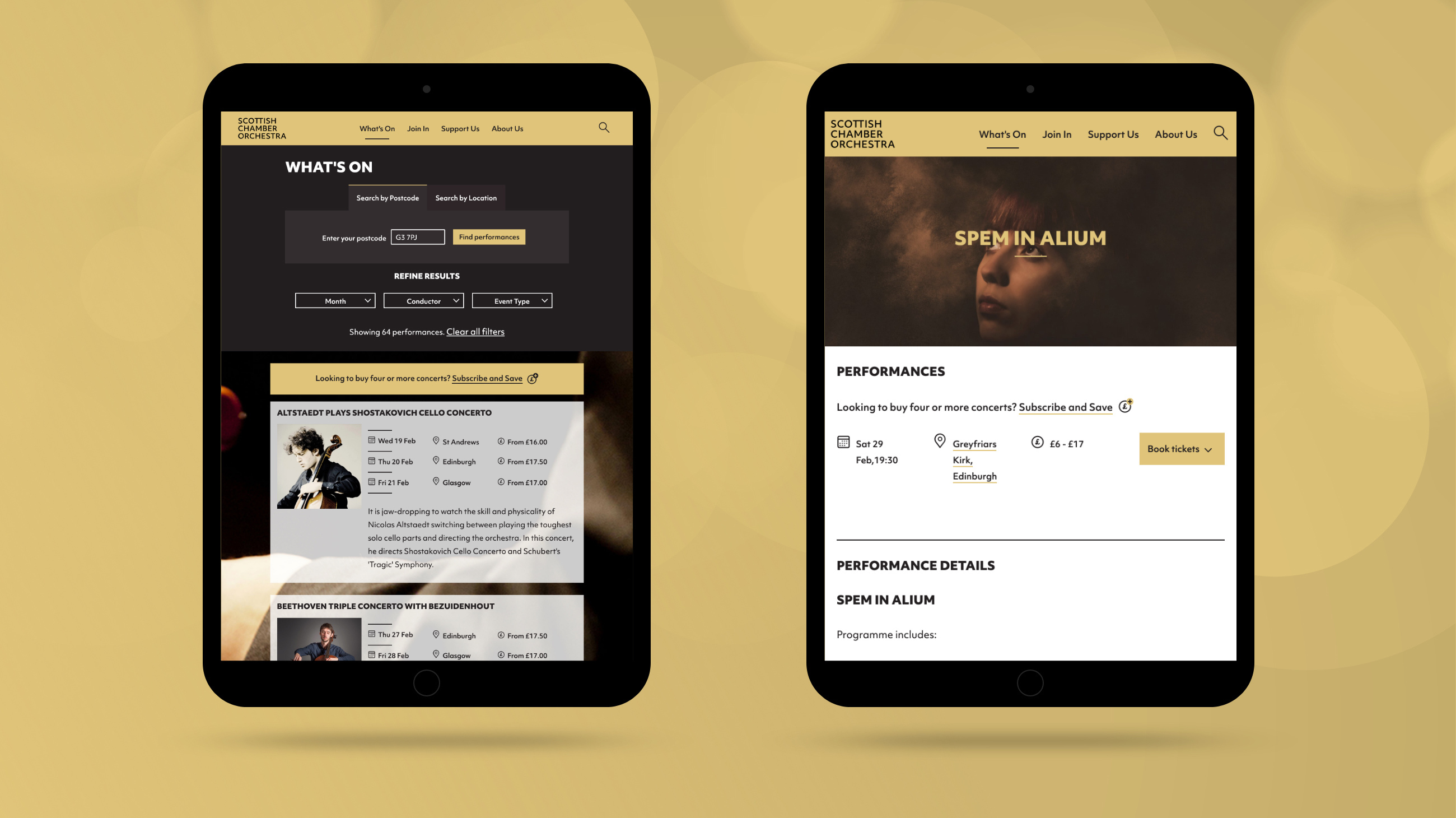 Digital Marketing
As a charity, the Scottish Chamber Orchestra had been awarded a Google Grant, however, this was not being utilised to its full potential. Opportunities to target high-converting keywords relevant to the SCO's audience were ripe for the taking.
Following our kick-off meeting, the tictoc digital marketing team undertook an in-depth audit of the SCO's existing Google Ads Grant account. From there, the team rebuilt the account to reflect the orchestra's online goals - primarily ticket sales and membership subscriptions. In addition to managing paid search, SCO required assistance to support their in-house marketing team with digital activities such as setting up social media advertising and analytics.
Year on Year increase in traffic to the site via Paid Search
conversion rate for generic terms
Year on Year improvement on bounce rate