The Clydeside Distillery is Glasgow's first distiller in over 100 years.
The Clydeside Distillery is located within the Pumphouse building which once controlled entry into the famous Glasgow Queen's Dock. Not only is it Glasgow's first dedicated single malt distillery in over 100 years, but also an amazing destination offering engaging tours, event hire, cafe and an incredibly well-stocked whisky shop.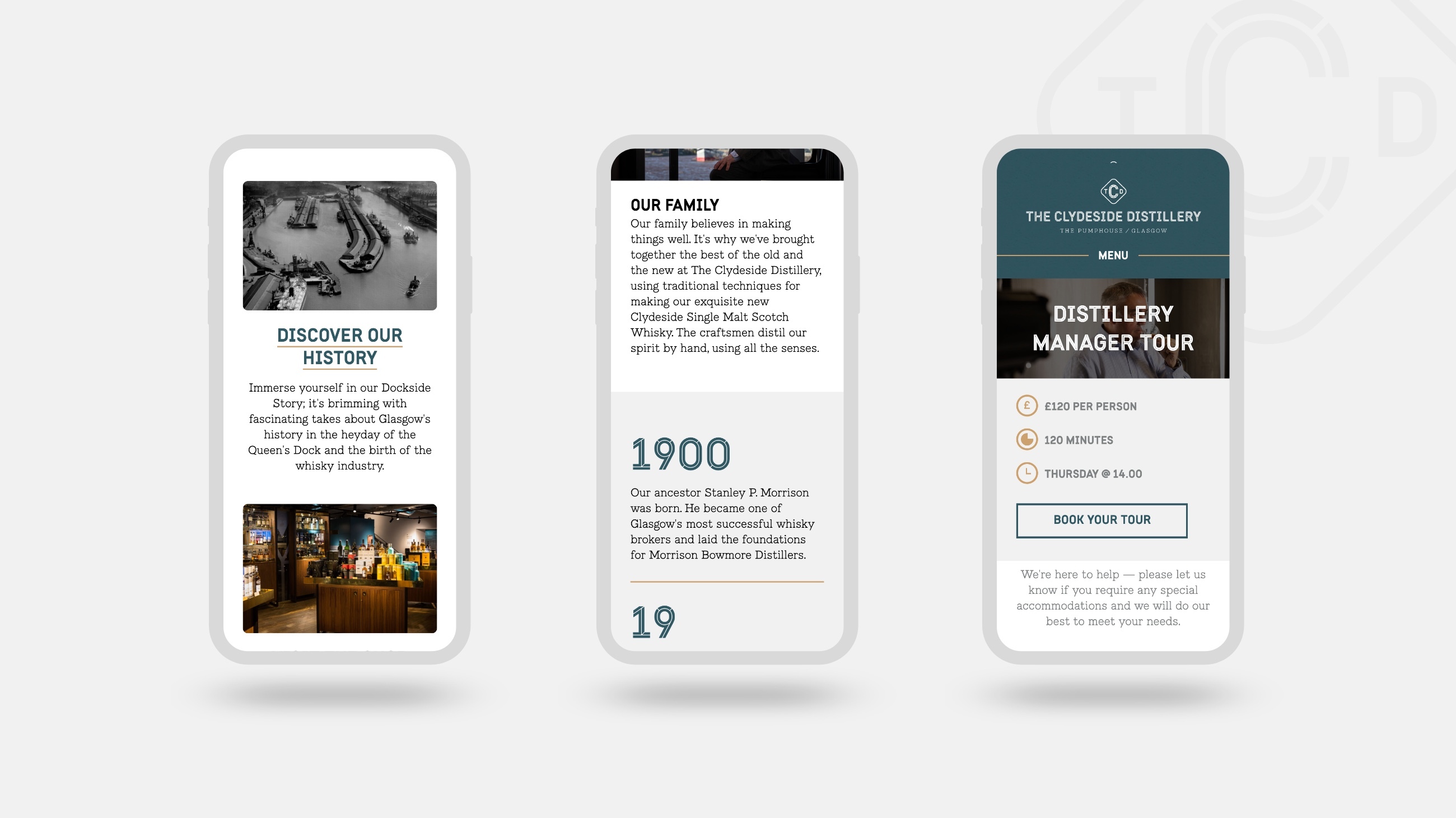 The Project
To coincide with the distillery opening, tictoc was appointed to implement a digital strategy covering each aspect of the business. We created a website for launch, which has been continually evolving as the distillery and venue develops its exciting offering.
The website was coupled with a goal-led organic search approach. Being a newly established distillery, we looked for opportunities to expand the brand.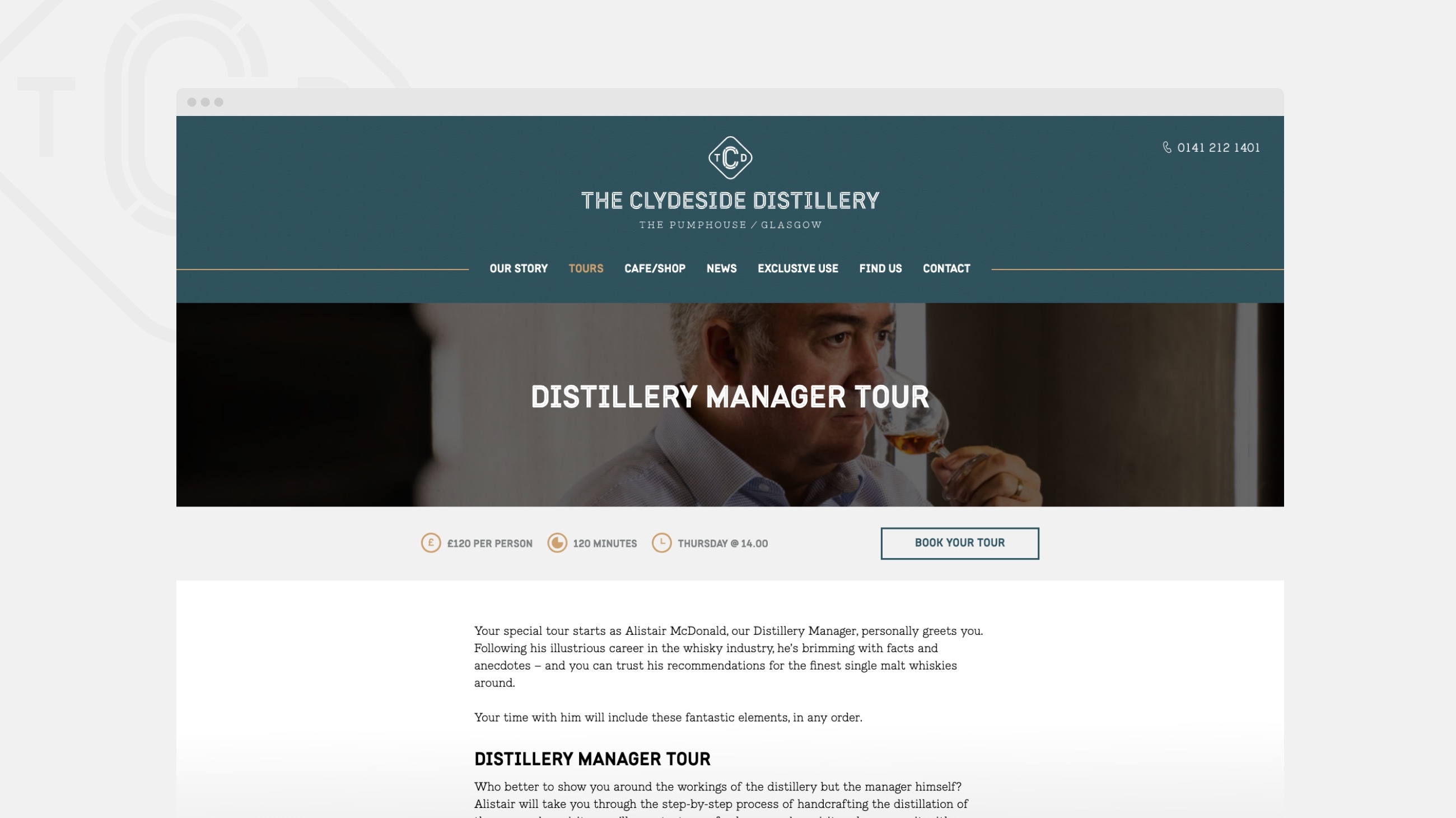 Digital Marketing
Following the successful launch of the website, tictoc continues to work with The Clydeside Distillery on a monthly basis. Working on organic search, we provide support for the client's future growth and activities and help drive traffic to the website.
This has lead to the client seeing a year-on-year increase in key performance metrics.
increase in sessions year-on-year
increase in page views year-on-year
increase in page sessions year-on-year