This is where we should be talking about how amazing we are. But that seems a bit self-indulgent, doesn't it? How about we talk about how much we enjoy coming to work every morning? Okay, not strictly true, there are those mornings when bed is the best place in the world, but overall we love what we do and we have fun doing it.
So why do we enjoy what we do?
Every day is a school day. We love learning. So, lucky for us digital hasn't stayed still in the past twenty years since tictoc was formed.
Job satisfaction. Working with clients on exciting projects, we get to create sites that users love using, and campaigns that deliver results. A job well done? We love nothing more.
Flexi-time. We work flexible hours which really helps with the aforementioned days when getting out of bed is more difficult than it should be.
Laughing. It's definitely underestimated how enjoyable a good old laugh is. And we laugh quite a lot in the office. Usually involving Claire, but that's another story.
Beanie. Our office dog Beanie gives great affection (in exchange for belly rubs). What's not to love about that?
Coffee. An abundance of coffee. The bitter nectar of the gods.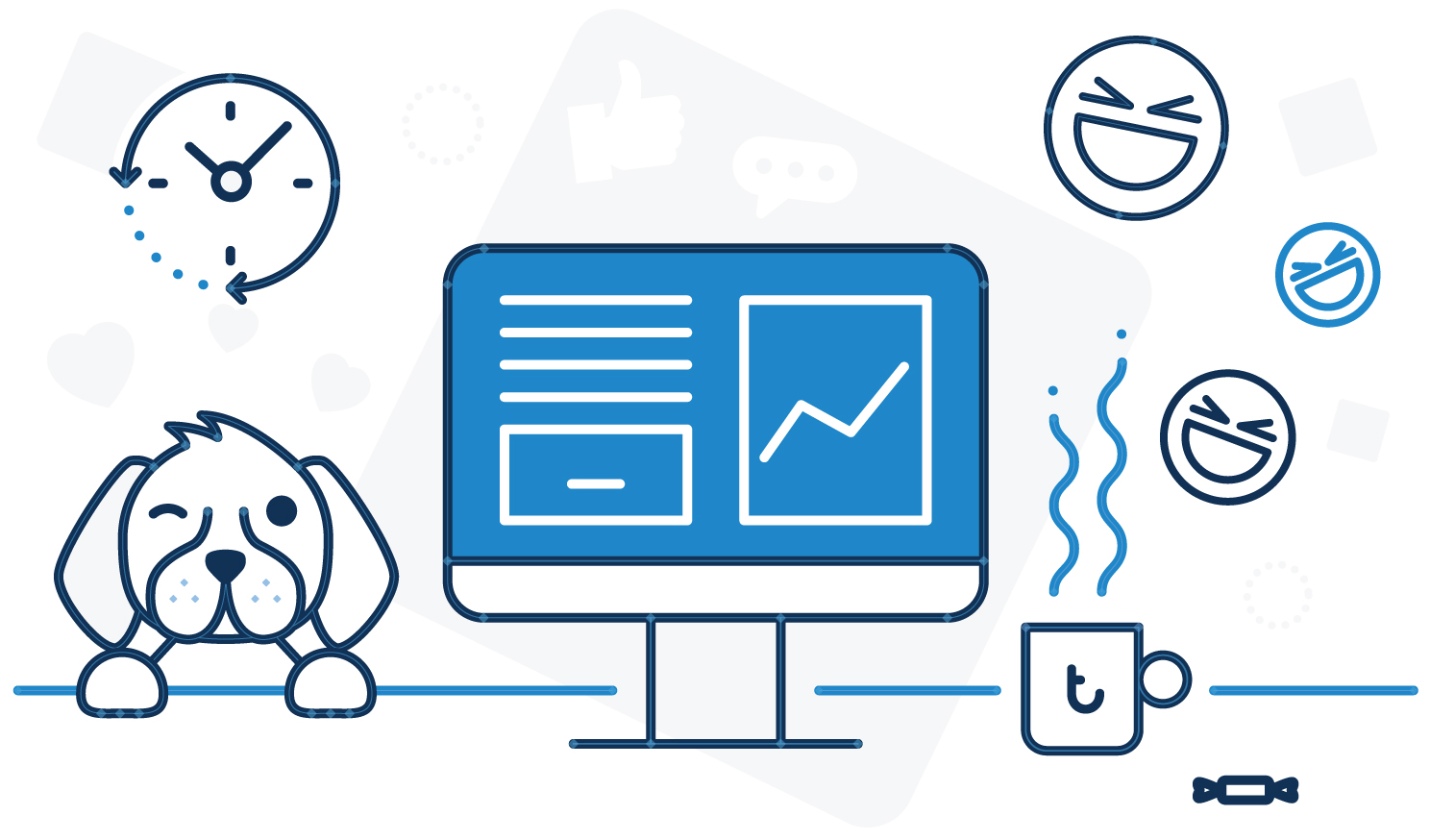 Over 20 years of knowledge
tictoc started on September 1st 1999. And how time flies. Since our inception we've obviously learnt a ridiculous amount about all things digital, but here's a selection of other things we've come to learn:
When sharing a tub of Celebrations, a Bounty is always the last chocolate left.
Not working on your birthday was one of our best ideas EVER!
Lunchtime yoga in the office with our resident guru Gillian is the best form of 'agile'.
According to Natasha, Apple inventing the Rose Gold laptop is the best idea EVER!
Developers are like office plants. They need plenty of care and attention.
Tea runs are a complex undertaking with so many different forms, colours and flavours.
Nothing brings out our competitive nature more than an office quiz.
Padded shorts are a must-have for charity 50-mile cycles.
Office dogs insist on excursions even in the rain.
Design & Build
+
Campaigns & Content
+
Digital Marketing
Just a little bit about us…
We are a passionate group of creative thinkers and doers. But first and foremost we are a friendly, approachable and energetic group of geeks. We love what we do and are very good at getting results for our clients.
We're really good at…
Digital (obviously)
Quickly evolving with trends
Keeping things simple
Being sociable (friendly bunch)
Throwing sticks for Beanie
Dad jokes (Peter)
We're really rubbish at…
Baking (We've tried - we've really tried)
Making sure food in the fridge doesn't go out of date (Natasha)
Not eating cake
Being self-indulgent
We hope this gives you a tiny idea of what we are like. If not, come and say hello. Coffee is always on.
Contact Us