Glasgow Children's Hospital Charity (GCHC) fundraise to provide help for young patients and their families.
With the goal of helping every hospital in the West of Scotland through tireless fundraising, GCHC aim to supply equipment, research, support and the continued improvement of facilities and services for children and their families in hospital.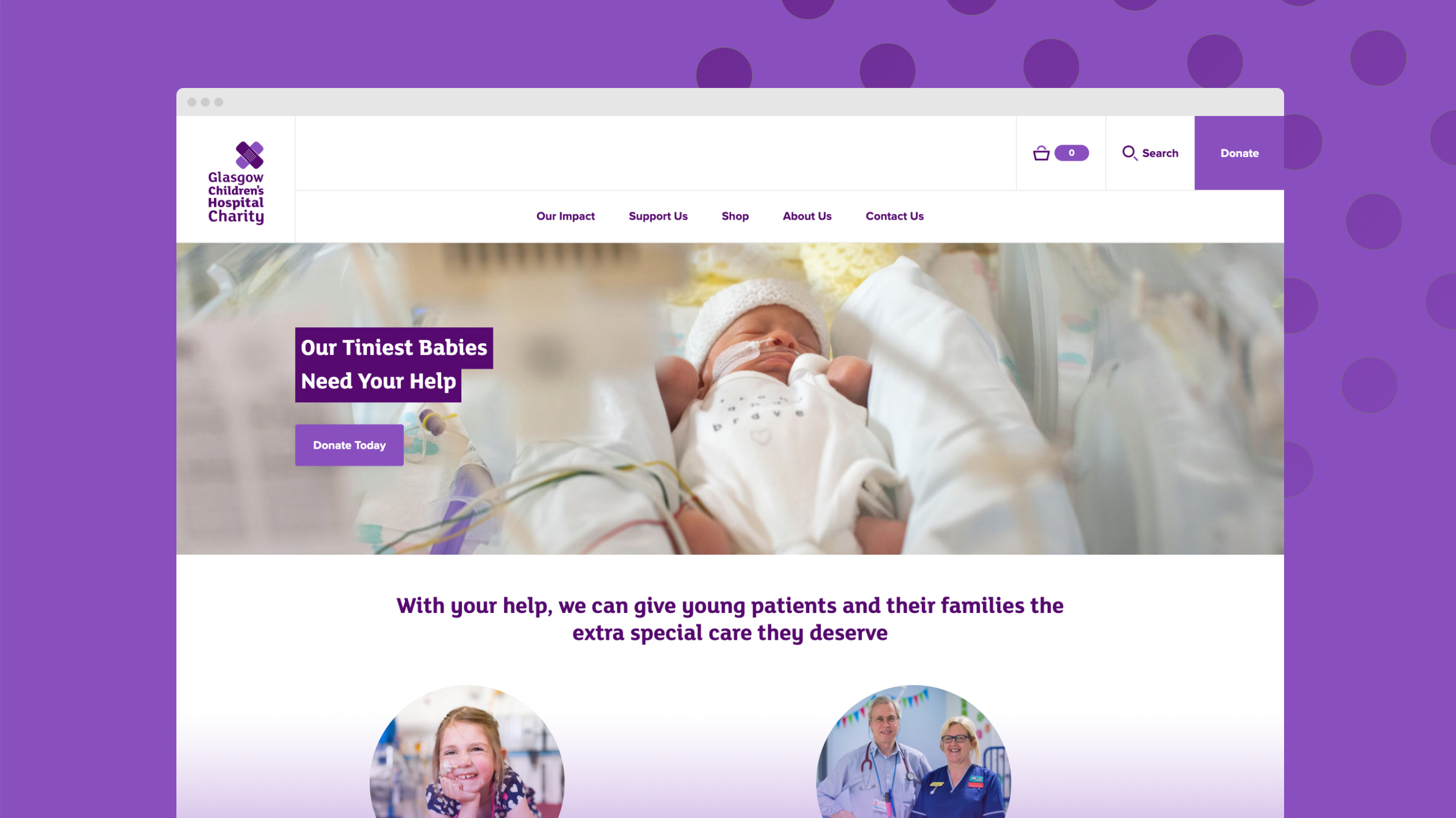 The Project
The charity relies on fundraising and donations to touch the lives of over 173,000 babies, children and young people each year. To help them achieve their targets they required a new website platform with improved audience engagement, a simplified donation process and better fundraising functionality.
Our enthusiasm for the project grew rapidly when we found out about the incredible work GCHC undertakes every year and we were honoured to work with a charity so dedicated to their cause.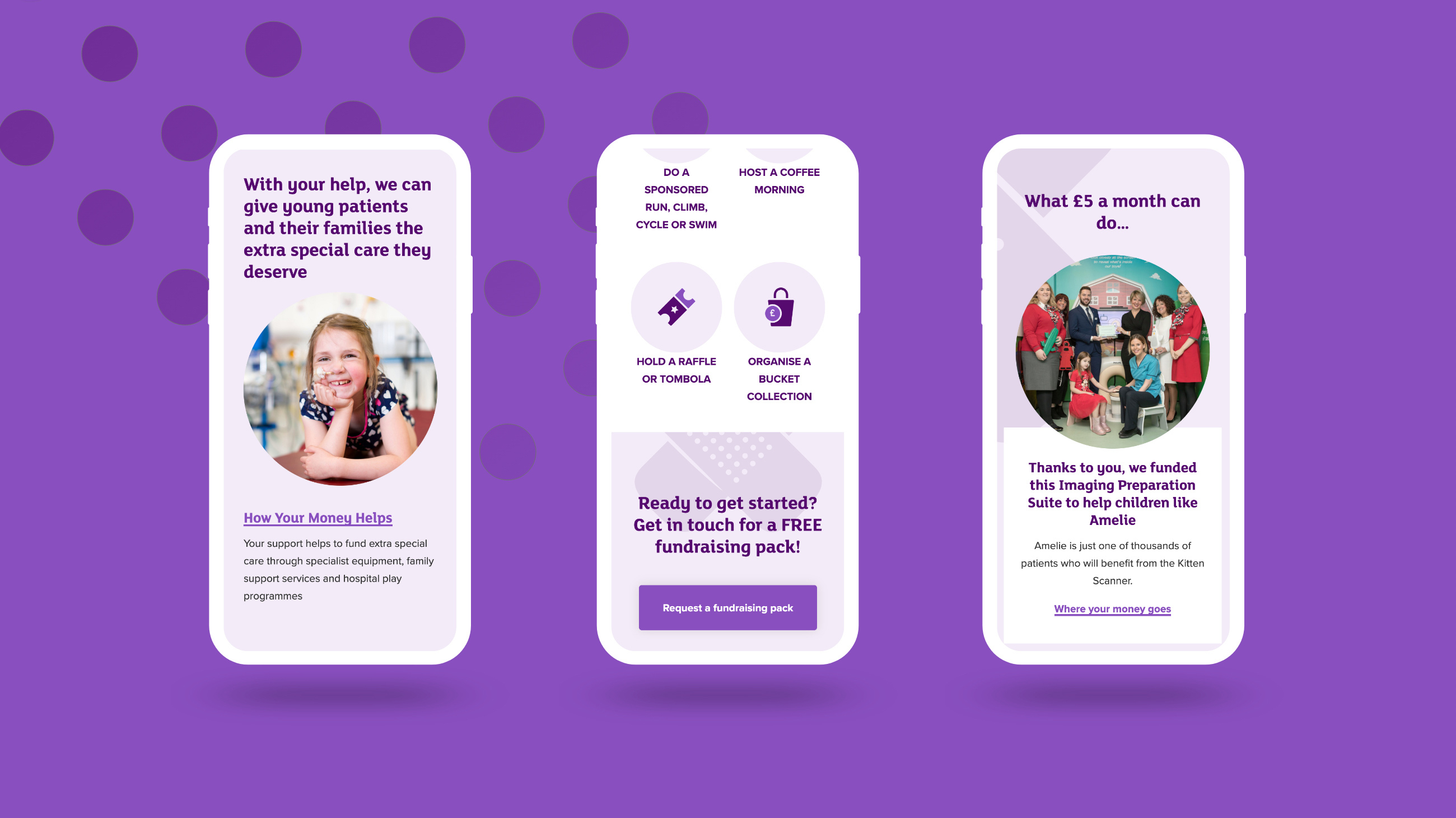 Process
Through workshops, we gathered information on the charity, including their challenges, audiences and objectives. Working closely with the client team, and utilising our agile process, we created a working prototype of the site which evolved over the months leading up to the final iteration being completed.
UX & Design
The design team streamlined the user journeys to ensure user experience and the interface could be as slick and easily navigated as possible. The team also created a visual design style focused on engaging audiences and conveying the amazing work the charity does for incredible children and their families.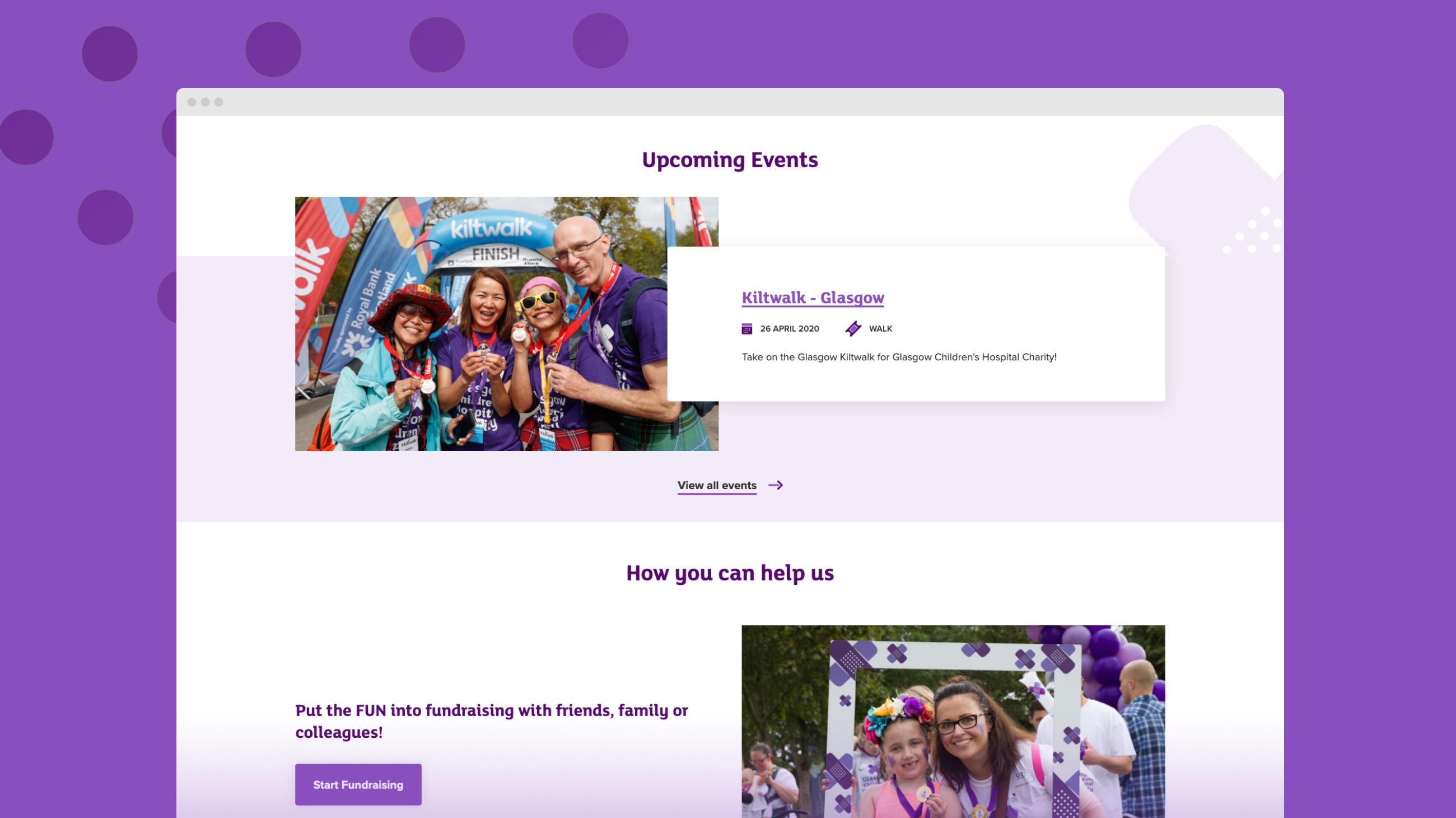 Functionality
We created a flexible and fully integrated donation system that could be customised to the website user's preferences, additionally, we incorporated an online shop to further increase profits which would directly support patients. All content and functionality is managed through a tailored Content Management System which focuses on ease of use and long-term flexibility.
year-on-year increase in new website visitors
increase in mobile traffic year-on-year
increase in website users since launching the new website
As a third sector organisation it was imperative that we delivered an impactful website to inspire supporters to take action. As well as producing a powerful, clean design, and a very functional CMS to work with, we also managed to improve efficiency by streamlining our donation forms and processes. We really enjoyed working with the tictoc team and appreciate their ongoing enthusiasm and support.
Layla Tamnat, Marketing and Communications Manager, GCHC