Maximising Your Impact: Digital Marketing Strategies for Nonprofit Org
Nonprofit organisations have a crucial role in creating positive social change. However, to achieve their goals, they need to reach a wider audience, raise awareness about their cause, and secure funding.
Digital marketing can be a powerful tool to improve online fundraising efforts. Every Charity and Not For Profit will have its own unique goals, whether you're trying to recruit volunteers, build awareness, promote events or increase financial support and donations. A comprehensive digital marketing strategy will support your organisation in reaching out to new audiences, encouraging them to your website, and ultimately drive donations.
tictoc digital have extensive knowledge of third sector digital marketing and have worked with numerous organisations at local and national level for over 17 years.
In this blog post, we'll explore a variety of digital marketing strategies that nonprofit organisations can use to maximise their impact, and how we have helped our clients achieve their goals with the support of comprehensive digital marketing tools.
6 Steps To Improve Your Digital Marketing Strategy To Boost Your Fundraising Efforts
If you're unsure where to start with digital marketing for your charity to aid fundraising, here are six initial steps you can take:
Define Your Goals
Before you start any digital marketing campaign, it's important to define what you hope to achieve. Is your goal to increase donations, raise awareness about your cause, or recruit volunteers? Having a clear goal in mind will help you determine which digital marketing strategies will be most effective.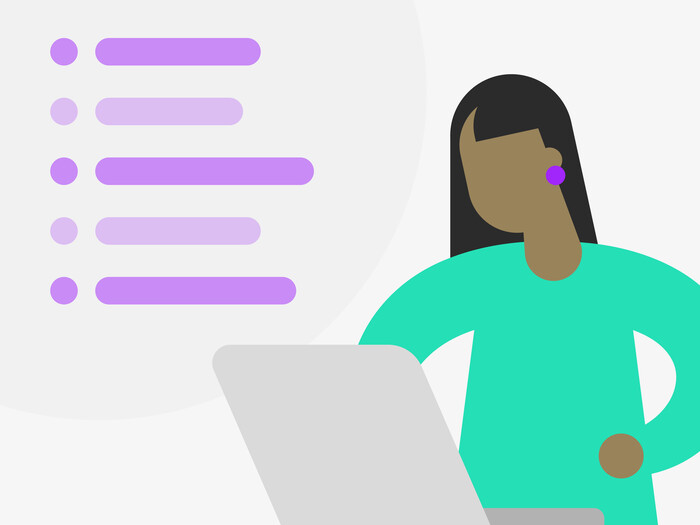 Identify Your Audience
Once you know what your goals are, you'll need to identify your target audience. Who are the people you're trying to reach? What are their interests and behaviours? Understanding your audience will help you create content and campaigns that resonate with them.
Develop A Strategy
Based on your goals and target audience, develop a digital marketing strategy that includes specific tactics, timelines, and metrics for measuring success. This could include social media, email marketing, paid advertising, SEO, or a combination of these strategies. More specifically, as a charity you can access a Google Ads Grant, an offer from Google for charitable organisations of $10,000 to run Search and Display Ads to boost donations and awareness. More on this here.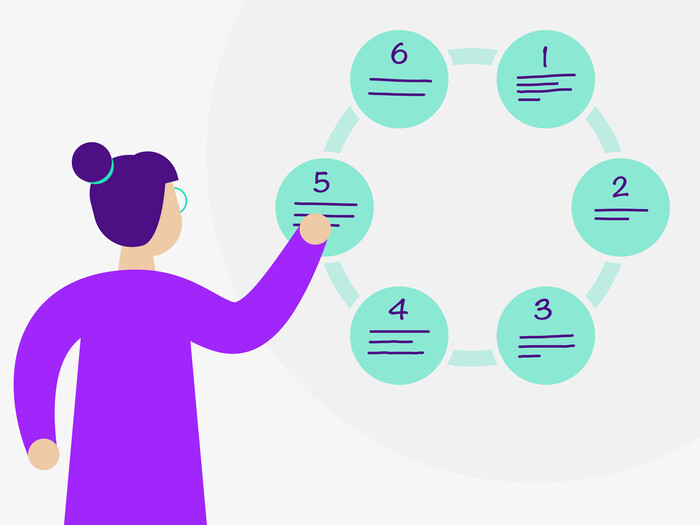 Build Your Online Presence
Create website and social media profiles that reflect your organisation and mission. Make sure your website is easy to navigate and optimised for all search engines so you can directly communicate with those interested in supporting your cause.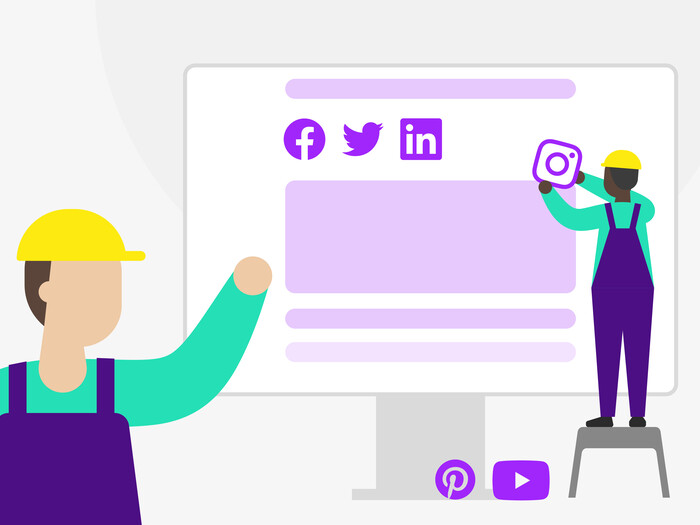 Create Content
Establish your style and develop high-quality, attention grabbing content that engages your target audience and supports your goals. This could include blog posts, videos, infographics, gifs, photography and social media updates. Working with trending hashtags, sounds and video can also support increasing reach and engagement too.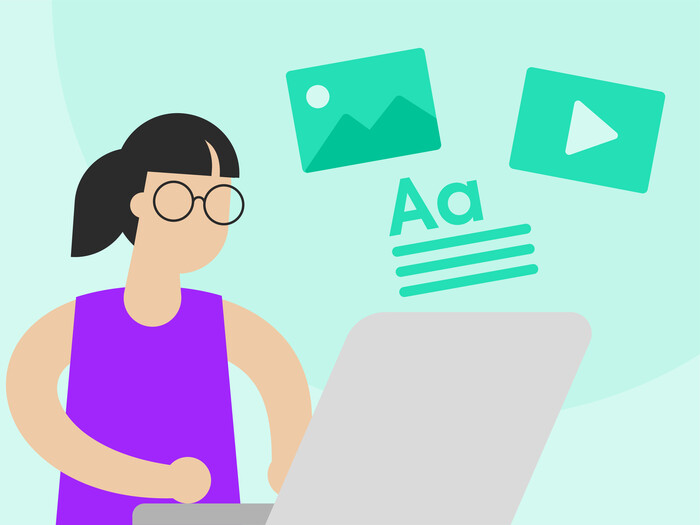 Measure & Adjust
Monitor the success of your digital marketing campaigns using analytics tools. Utilise analytics data to adjust your strategy and tactics as needed to continually improve performance.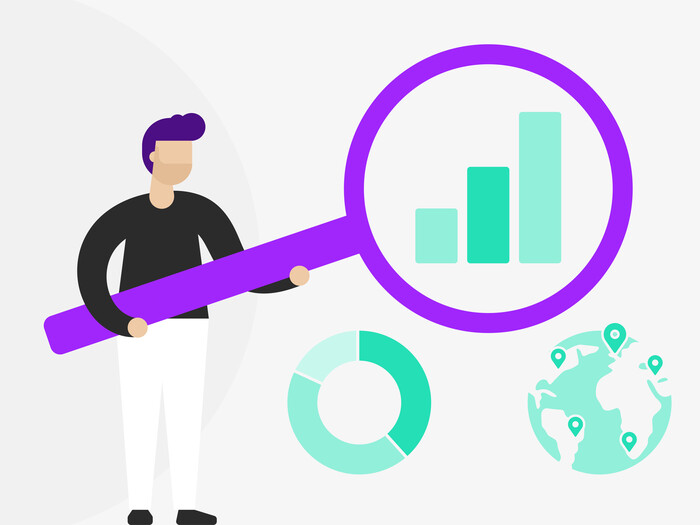 Remember, digital marketing is an ongoing process that requires time, effort and experimentation. Don't be afraid to try and test new things, learn from your mistakes, and adapt your approach over time. Building your accounts sustainably is key to long-term success.


Google Ads Grant
The Google Ad Grant is a programme offered by Google that provides eligible nonprofit organisations with free advertising on Google Search. This programme is designed to help charities raise awareness and increase online fundraising, volunteer sign-ups, and more. As a Google Partner Agency, we are proud to work with the worlds' largest search engine to support these organisations to share their causes with the world.
To be eligible for the Google Ad Grant, nonprofits must meet certain criteria, including being registered as a charitable organisation in their country, having a functioning website with relevant content, and agreeing to Google's non-discrimination and donation receipt policies.
Once a nonprofit has been approved for the Google Ad Grant, they can create and run text-based ads on Google Search using Google Ads. These ads can target specific keywords related to the nonprofit's mission or cause, and they can include a call-to-action to encourage people to visit the charity's website or take another action.
Each qualifying nonprofit has access to up to $10,000 (£8,000) per month in Search and Display Ads only shown on Google.com. This means that charities can create and display text-based ads on Google Search for free, which can help them reach new audiences, drive relevant traffic to their website and increase conversions. Outside the Google Grant initiative it is possible to set up a separate account to run other types of Google Ads like Video; Shopping; Dynamic; Responsive etc. Ad Grants and paid accounts will not compete with one another because Ad Grants ads appear only in positions below paid ads.
Over the years, we have supported numerous charities to raise awareness, drive donations and recruit new volunteers using Google Search Ads to support their purpose. An example of our work is our partnership with learning disability charity ENABLE to deliver organic and paid social, as well as running Google Ads.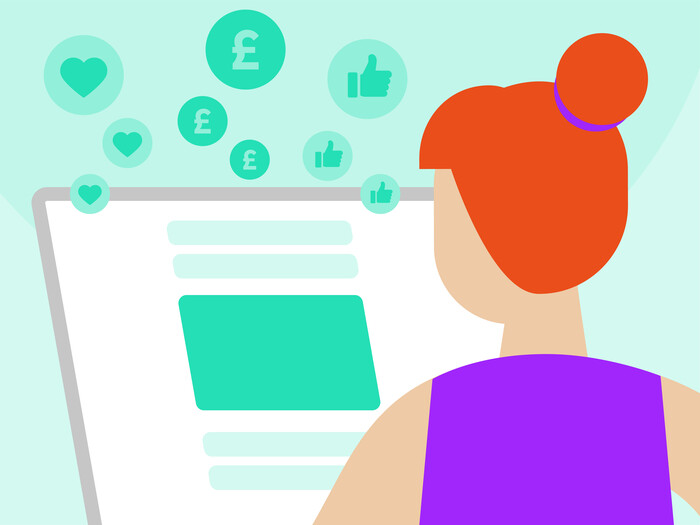 Client Case Study:
ENABLE Scotland
Project Objective
Our partnership with ENABLE Scotland has been a testament to our expertise in paid social. We were challenged with increasing recruitment across their organisation, which had vacancies for a diverse range of skill sets, qualifications and experience across Scotland. Our task was to promote these roles as well as the key objectives of the organisation through Google Grant Search Ads, with the aim of building awareness and driving applications.
Project Results
Our ads achieved great results, with a Google Ads Grant, our goal is never to go in and spend the full grant each month to begin with, we always want to steadily increase budget while monitoring the data closely. Alongside this approach we carried our varied A/B testing, keyword monitoring and analysis as well as utilising audience targeting. From June 2022 - December 2022, we increased the monthly budget steadily, encouraging that results in ad views and clicks have continuously grown, you can see from the table below demonstrated results:
| | | | | |
| --- | --- | --- | --- | --- |
| | Impressions | CTR | Clicks | Cost |
| June 2022 | 8,281 | 7.99% | 662 | £738 |
| December 2022 | 82,970 | 8.22% | 6,822 | £7,679 |
| % > | 901% | 2.9% | 930% | 940% |
Social Media
Social media provides nonprofits with a platform to connect with their audience, share their message, and create engagement. Charities should use social media to build relationships with their supporters, share their impact stories, and promote their fundraising campaigns. They can also use targeted advertising to reach new audiences and drive more donations.
Specifically, Facebook offers resources and tools designed for these organisations, including a suite of fundraising and donation features which are accessible and easy to use. The Fundraisers and Donations information section on the Facebook platform is easily accessible and provides guidance for nonprofits on how to use these tools effectively.


Client Case Study:
ENABLE Scotland
Project Objective
During our partnership with ENABLE Scotland, we also delivered a social media strategy alongside managing their Google Ads grant. We were challenged with increasing recruitment throughout their organisation, which had vacancies for a diverse range of skill sets, qualifications and experience across Scotland through ENABLE's social media channels - facebook, instagram, twitter and LinkedIn. Our task was to promote these roles through paid and organic social channels, with the aim of building awareness and driving applications.
Given that roles were updated frequently, we continually crafted ads that targeted job-seekers in the specific locations where positions were available. We also conducted A/B testing to find the optimal combination of copy and creative that would appeal to the most qualified candidates.
Our findings revealed that incorporating video content was the most effective way to capture users' attention and provide them with an in-depth understanding of ENABLE Scotland's mission and what it's like to work for them. Additionally, by experimenting with different types of copy, we were able to establish an emotional connection with users and generate more interest in supporting the charity.
Results
As a result of our work on their paid social strategy, ENABLE Scotland experienced an impressive 24% increase in website clicks, and a 28% increase in reach.
Email Marketing
Email Marketing is a very effective marketing tool for engaging with your audiences. Arguably email marketing is still highly effective as 77% of marketers have seen an increase in email engagement over the last 12 months. Email marketing providers like Mailchimp are a powerfully efficient way to stay in touch with supporters and keep them informed about your activities, campaigns, and events. Charity organisations can use email marketing to promote their fundraising campaigns, share updates, and ask for donations. Mailchimp in particular offers features such as email personalisation, segmentation, automation, and analytics to help your organisation create and deliver effective email campaigns.
Google Analytics
Google Analytics is a powerful tool for tracking website traffic and user behaviour. Nonprofits can use this tool to gain insights into how people are engaging with their website and optimise their digital marketing efforts accordingly. It is also great for tracking donations, utm links that have been shared amongst supporters as well as seeing which pages gain the most engagement.
Conclusion
In conclusion, multi-layered digital marketing strategies provide these organisations with a range of options to gain insight and reach a wider audience, increase engagement, and raise more funds. By leveraging social media, email marketing, and developing a strong online presence, nonprofits can maximise their impact and achieve their goals. We would alway recommend taking a multi-layered approach to your digital marketing strategy, in our experience when multiple channels run in tandem the results are much more impressive.
Not sure where to start? Read more here: Identifying Your Digital Marketing Strategy To Improve Online Fundraising