5 Charity Payment Gateways Compared
With so many options to consider, cost implications and jargon to decipher, choosing the right payment provider for your charity's website can be a daunting task.
In our experience, there's not always a one-size-fits-all solution for charities when choosing a payment gateway. It's important to review your payment provider if it's something you've been using for several years to ensure it's still providing the best solution for your organisation. In this article, we compare a mix of established and newer payment gateways, their benefits and technical considerations.
What is a payment gateway provider?
Before we get started, let's clarify what we mean by 'payment gateway provider'. Essentially, a payment gateway is a type of online service provider than can authorise credit and debit card transactions for businesses and organisations online (or traditional bricks and mortar organisations). Think of your payment gateway provider as your website's doorway to accepting online donations or e-commerce transactions.
In terms of user experience and cost implications, integrating a payment gateway into your existing website can have a number of benefits over directing users to off site platforms like JustGiving or Virgin Money. With that in mind, let's take a look at how some of the payment gateways used by charities stack up.
WorldPay
Having launched back in 1994, Worldpay is certainly one of the best-known payment providers available. While its longevity and established name may attract some to the platform, there is a growing number of arguably more flexible alternatives.
Although Worldpay charges a relatively high transaction fee of 2.75% on credit cards and 39p on debit cards, the platform waives its setup and monthly costs for registered charities. Unlike providers like Sage Pay, Worldpay doesn't provide charities with free transactions as part of its service also requires an additional merchant account to be associated with the payment gateway. When building the responsive website for Keech, we integrated Worldpay into the client's donation process.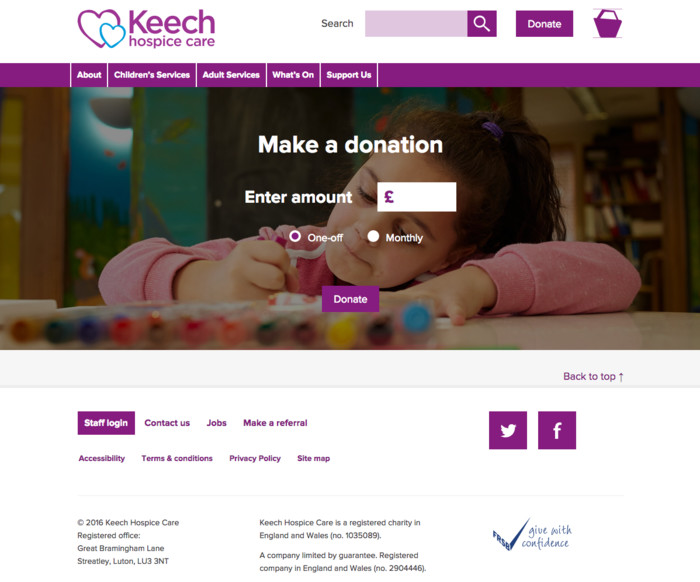 Stripe UK
Having been a popular platform in the U.S for a while, Stripe is now making real inroads in the UK and Europe as an excellent payment gateway. In many ways, it's Stripe's simplicity that is its main draw. The platform charges a single flat rate of 2.4% +20p per transaction and there are no additional costs associated with using different cards or currencies either. These factors help make the financial aspect of Stripe straightforward from the outset.
Charity:water is an example of a charity bucking the trend in payment gateways and utilising Stripe to create a simple, straightforward donation process. The simplicity of the platform works excellently across devices, allowing the charity to focus the user journey towards what matters most: driving donations.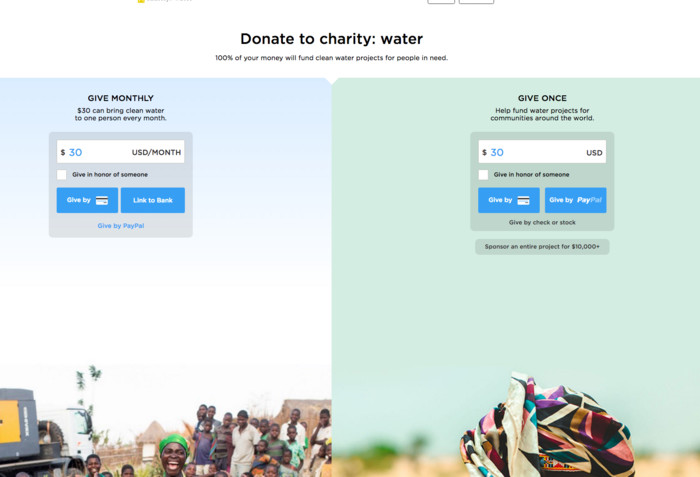 Despite its versatility, Stripe's cost may put off some potential users. While it's by no means the cheapest payment gateway, Stripe's brand name and expertise mean it's likely to continue to grow in the UK.
PayPal
PayPal is a versatile gateway accepting credit and debit card payments, as well as payments made via a registered PayPal account. In terms of fees, PayPal offers discounted transaction rates of 1.4% +20p to charities and no monthly fee.
The brand name is certainly well known, and displaying the PayPal icon on your site's donation page can help add social proof and legitimacy to the overall user experience. Given the widespread use of PayPal as an existing ecommerce solution, a large number of donors may already have a PayPal account, allowing you to cut down on the number of steps to donation. When we designed the responsive website for World Jewish Relief, we integrated PayPal into the donation process enabling existing PayPal customers to donate more easily.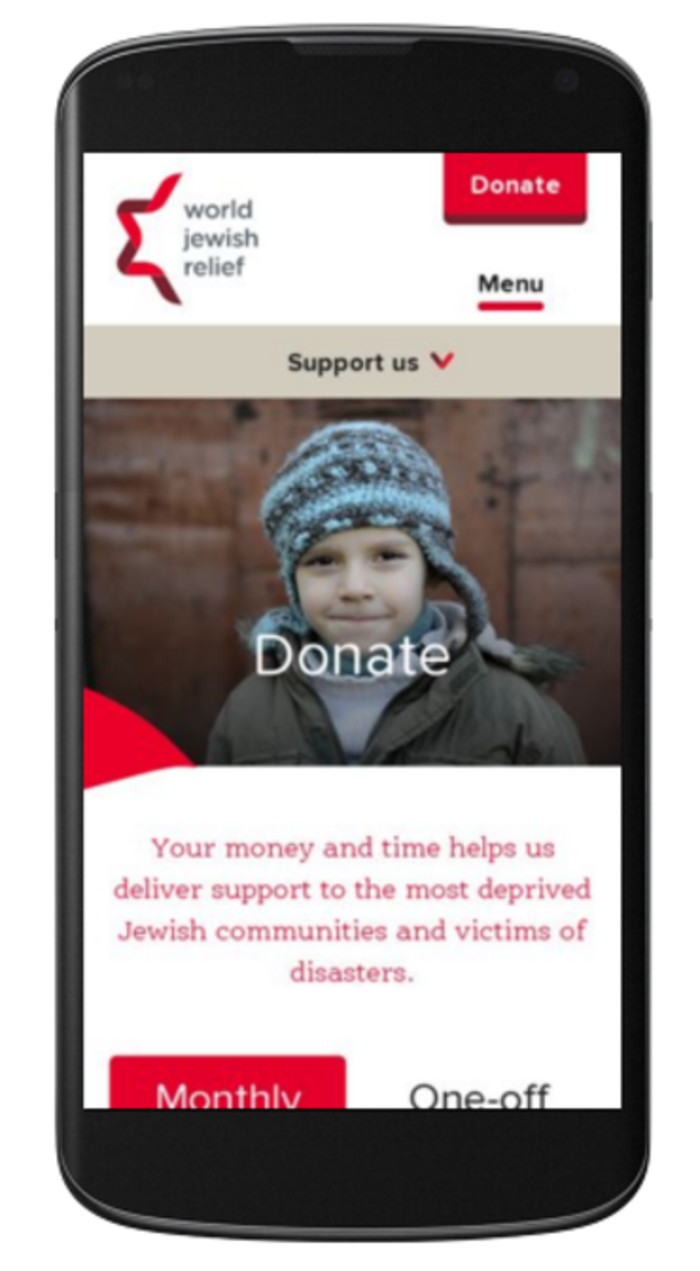 Sage Pay
Sage Pay is a well respected provider in the industry and is the largest independent payment gateway in Europe. Although use of the platform comes at a monthly cost of £25, it's one of the few payment providers to offer a relatively large number of free transactions per month - 1000 to be exact. This makes SagePay an excellent choice for medium sized charities with a reasonably steady stream of donations.
The platform also comes with 24/7 telephone support, fraud prevention tools and a fairly intuitive real-time administration function. One of its main drawbacks however, is its inability to offer recurring payments - so if you were to use Sage Pay for one-off donations, you'd still need an additional provider to process recurring payments.
SmartDebit
Direct debit is the most commonly used method of payment for charities and non-profit organisations. SmartDebit's stature as one of the longest running companies administering direct debit payments makes them a safe choice for many charities. However, it's worth noting that a SmartDebit charge a fixed flat rate fee for every transaction.
Unlike some of its competitors, SmartDebit enables recurring payments to be made and also accepts debit cards, credit cards and PayPal transactions making it a pretty versatile solution. It's worth bearing in mind though with a 2.75% transaction fee on credit cards transactions and a 39p fee on debit cards, costs can mount up.
Making your decision
When choosing a payment gateway for your charity, think carefully about what matters most to your organisation and your users. Weigh up the pros and cons of each platform carefully, and be sure to think beyond costs and towards what is going to provide the most benefit for your organisation.
We hope you've found this comparison useful, if it's left you pondering your own charity payment solution, feel free to get in touch to discuss any questions you have. You can find out more about our work with some of the UK's top charities here.