Digital Trends for the Education Industry - 2018 Guide
As we enter 2018, there are a lot of buzzwords being thrown around in regards to the future of digital: virtual reality, artificial intelligence, micro-moments. The list goes on. But, what's the fluff and what's really important for your sector? Here's what you need to know about the digital trends for the education industry in 2018.
Further education institutes are faced with only one option: adapt or be left behind. As a public-facing establishment catering to a (typically) wide and diverse audience, it is imperative to ensure your online presence reflects your forward-thinking approach to learning.
As a digital expert within the Education sector, we've drawn upon our wealth of experience to provide you with the essential insights you'll need to make your online presence in 2018 a success.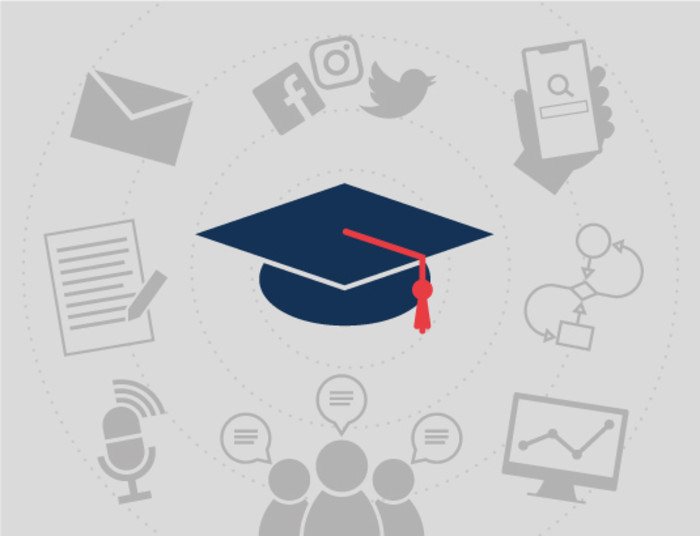 Users Know Best
Achieving an exceptional digital presence begins with getting your online foundation right. By this, we don't just mean your website - we mean all of your online collateral - your social profiles, your emailers, your local business listings. For some marketers this might sound like we're stating the obvious, but you'd be surprised at how many further education establishments are missing the most basic and essential of online components in 2018 - such as mobile responsiveness.
It all begins with the user experience. Your prospective and existing students should be at the forefront of any site updates or new design and development you choose to undertake. It's a case of "look after your users", and they'll look after you.
In recent times it's not been unusual to see website owners make a knee-jerk response to site updates, an action that is triggered by a new SEO penalty or requirement from Google. Organic search often makes up the bulk of your most qualified traffic, so the thought of suddenly losing visibility can be terrifying.
However, there's no need to firefight updates from the big search engines - we can already predict their next movement. If we look at things logically, the biggest SEO updates of the past two years have all been focused on improving the user experience online. Take Mobilegeddon (2015, 2016) as an example.
As the name would suggest, Mobilegeddon update saw sites that were not mobile responsive fall behind, whilst websites that were gained an advantageous boost in the Search Engine Results Pages (SERPs). This should not have caught sites unaware that had planned ahead - after all, by 2015, 4.43 billion people owned mobile phones.
Since this update, Google and other search engines have penalised sites that are more focused on their own gain than putting their customer first - pop-ups, poor quality content and spammy backlinks have all suffered.
For businesses that jumped on board with their users a while ago, these updates were no threat. Using the aforementioned examples, it's clear to see how some forward-thinking and consideration of your users' needs can prevent a mad scramble to modify your website when search engines decide that it's time for a change.
We've discussed the finer points of designing for the Education industry previously - in particular, effective way-finding to help streamline course applications in relation to further education websites, but this can only be established if the goals and requirements of all stakeholders are established early in the process.
If you're constantly hearing complaints about your site being slow, things being hard to find, difficulty of a user accessing your site on a particular device, or the announcement of an SEO update gives you the fear, then it's probably time to take a step back and consider if your website is helping to meet your users' needs.
We can expect the focus on achieving a seamless user experience to increase in 2018, so if it's not already a priority, it is time to get planning.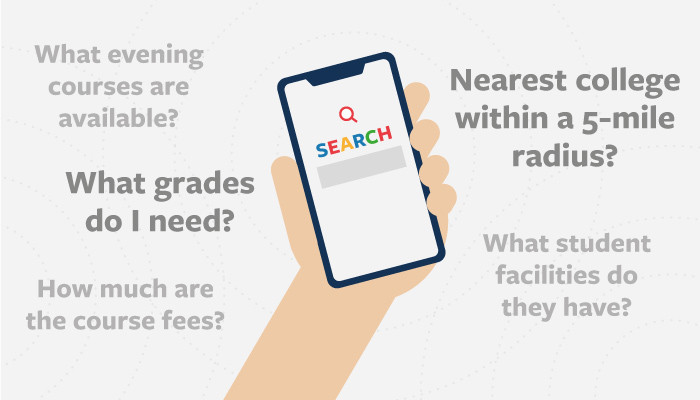 A Micro Moment in Time
2018 is set to be the year of the "micro-moment". But, what exactly is a micro-moment?
The term refers to a "mobile moment" - a moment that occurs at a glance of a screen. Within this moment a user can make a decision or consume the information required to act, buy, know or do.
These moments are becoming increasingly more powerful - which means that businesses need to be there at the right time to provide the information needed. To make micro-moments work for you, personalisation of content is going to be key, but before this can happen, you'll need to have the right data to hand.
Being able to measure your users' activity will help you to establish the critical touch points in their journey. To get started, you'll need to expand your analytical tracking capabilities. We're great fans of tag management systems like Google Tag Manager, that allow the easy installation of several tracking codes and snippets at the click of a mouse.
GTM offers the capabilities to track everything from page scrolling, basket clicks or engagement on embedded videos, meaning no matter what you consider a conversion or a valuable action on site, you'll be able to paint a picture of your users' micro-moments, then form a plan to direct your automation and content marketing efforts.
How are micro-moments likely to apply to an education-focused website?
Well, for starters, the audience of a further education institution looking to increase course enrolments is likely to have a varied and diverse audience: school leavers, mature students - and in some instances, casual or leisure learners. Each audience is likely to interact and have "micro-moment" characteristics of their own: for school leavers it may be an action like Googling the entry requirements for a course, for a casual learner, identifying the evening courses on offer within a 5-mile radius that they may be interested in.
Defining each journey through a user mapping workshop, or expanding your user personas is a good starting point for 2018. As you begin to develop your data collection, opportunities will naturally unfold, helping to guide your content creation and automation efforts.
Saying the Right Thing, at the Right Time
Over the past few years, there's been a lot of discussion on the subject of content marketing, with some going as far to describe it as "king" of all online marketing strategy. During the early 2010's, content established itself as one of the most important factors for Search Engine Optimisation. This, consequently, led to the feverish development of long-form (text-heavy) content for many companies - and as business after business proclaimed great success, others followed the herd. Unfortunately, for many, this meant that the distinction between great quality content and a great quantity of content became very murky, and of course, the majority who adopted a "content mill" approach saw lacklustre results. The long-term effects of this style of content production today are now represented by the sheer volume of poor quality content that can be found on many a corporate blog.
But, content is still critical in 2018. With the evolution of micro-moments and better user mapping, winning over new users shouldn't be a difficult task.
It comes back to the theme explored earlier: put your users at the core of your activities and they'll reward you. For businesses that had allowed their content strategy to be guided by users, just like future-proofing against new SEO updates, there was no change in tactics required.
What sort of content tactics should we be focusing on in 2018?
Given that there is already so much content out there, but it still is a huge factor in online success, how can educational establishments ensure that their content stands out from the crowd?
Personalisation
The development of micro-moments means that there really is no room to miss the mark when it comes to getting your messaging right - you'll have all the data needed to make the impact needed. As you gather more insights on each user group, personalisation will be key in helping to convert your users. Personalisation can occur in multiple formats: from the time of day you post to your social media channels, to automated emailers that engage your users at the correct time in their educational journey: for instance, applying for the next course in a series to help the user to progress into a full-time career.
However, a note of caution on automation: whilst it can work well when used strategically, remember that 66% of consumers are likely to switch to an alternative brand if they feel like a number instead of an individual - for the education industry, that can mean a student switching from one college to another when it comes to moving onto the next step. Make sure to keep the "personal" in personalisation and avoid relying solely on automation: it could go a long way in helping to retain your users.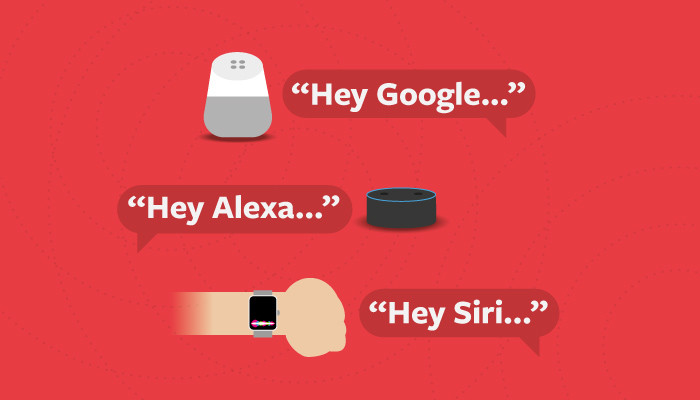 Voice Search
With demand increasing for gadgets such as the Google Assistant and Amazon Alexa, the way users search is expected to evolve yet again! This means the terminology and the language used to trigger searches is set to become more conversational and less formal. Developing a content strategy that is designed to handle this is going to be important for educational institutions. A search query may evolve from:
"HND Art and Design entry requirements" to "What are the entry requirements for HND Art and Design?"
Plan ahead. Consider the sort of questions your users may ask and begin to develop content before your competitors get an edge on you. Trust us when we say it is not jumping the gun: Google estimates that 55% of teens and 40% of adults use voice search everyday. If you're a further education establishment, the teenage population is likely to evolve into your target audience within a matter of months to years. Being findable, convenient and accessible is going to place you at an advantage.
Better Production
The biggest challenge in making your institution stand out in 2018 is making sure that your content is up to scratch. A requirement to tweet fresh and original content between five to ten times a day to keep up with your peers is a hefty task in itself, but given that those tweets only have the life span of around 18 minutes, sitting down once a month and scheduling all of your content in one go is becoming less and less feasible.
Content is a reflection of your brand - and with people moving away from text-based searching, ensuring you're covering your bases means looking at more interactive media that can help fulfil the requirements of a micro-moment (knowledge absorption, fast!) and be found at the right time (e.g. campus directions triggered by voice search.)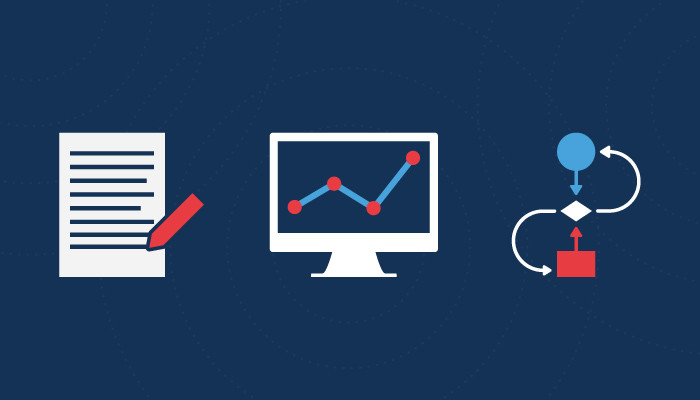 Keep Up the Good Work
As an educational establishment, the chances are you'll have developed aspects of your digital strategy. You'll know what works for you and what doesn't. But, it's not a good idea to let things tick over from year to year without taking a closer look at the actual mechanics. As users' search and online engagement habits evolve, your strategy will need to adapt too.
The necessary, mundane tasks of "digital housekeeping" required to make your strategies actually work are all too easy to be left on the back-burner. Tasks such as running search term reports and adding negative keywords to your Google search campaigns to optimising metadata identified through an SEO technical audit are what make up the foundation of your strategy.
Digital Trends for the Education Sector in 2018 - Key Takeaways
Crunching numbers and digesting yearly trends can be time-consuming. What do educational establishments really need to do in 2018? Here are the key takeaways:
Future-proof your site using UX learnings. Listen to your website users: students, staff, alumni. Their insights can help in unexpected ways, such as helping guard against SEO penalties.
Measure every moment. We now have the capabilities to measure just about everything, even using free tools. Get on board and start gathering data now: it's going to really help drive course enrolments in the near future.
Content is getting personal. Micro moment measurement means you'll be able to make more of your content through personalisation. Plan a personalisation strategy for each target audience and watch your conversions shoot upwards.
The way people search is changing. More and more users are turning towards voice search. If you're not already doing so, it's time to start thinking about interactive content that works before on-screen and off-screen. This is going to be especially important for further education establishments that target young people.
Invest in content creation. Making sure your content production values are superior will give you the competitive edge in an oversaturated landscape.
Maintain, measure and adapt. Don't get too caught up in the new trends - your "digital housekeeping" must be maintained to ensure you don't fall behind. Maintain your day to day activities, measure the impact and then adapt your strategy to incorporate new tactics.
Don't feel like you're ready to take on 2018 or feel like you're falling behind? There's nobody that knows the Education industry better than us. Don't just take our word for it: our case studies speak for themselves.
Get in touch to drive your online performance forward in 2018.