Building your long term SEO strategy
Many believe that Search Engine Optimisation is similar to a social media post - you share a piece of content and the results start to appear immediately. Not quite. SEO is by no means an 'overnight fix'. Don't worry - we're going to take a look at the building blocks required to establish a strong organic search presence.
What is SEO and why do we need it in the long term?
Developing a strategy that works alongside your business' overall strategy is key. The fundamentals of any plan whether that be SEO, content or even social media, need to start with the basics; who is your targeted audience and how are you going to appeal to them? SEO is not a quick solution and unfortunately this will most likely always be the case. There are many building blocks that need to be joined together in order to form a well-rounded SEO strategy. We dive into these areas a little deeper.
Managing expectations
We often are asked by clients, 'how long will it take for my website to rank on Google?' The short answer to this is: we don't know. There are hundreds of factors that can affect how quickly Google ranks your website; competition for the same keywords, age of your domain as well as the length of page content (300 words minimum on a page) and quality of content to name but a few.
Right from the get-go, understanding what you want your brand to be known for, whether that be a local animal charity or a leading manufacturer of skincare products, the more understanding of your industry and your competitors you have, the easier it is to develop your overall strategy.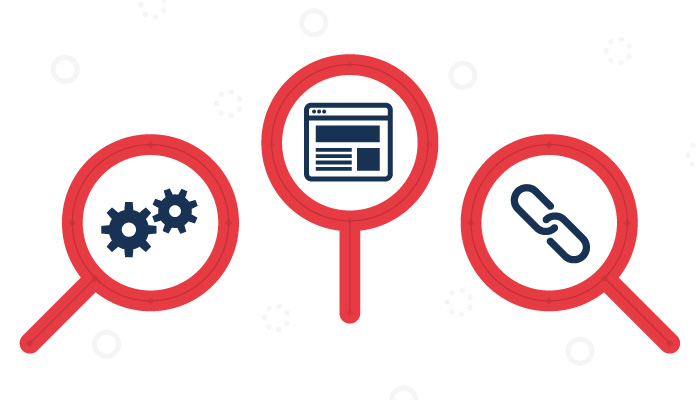 Think about the following before you get started:
What do you want to rank for? Think about the pages you have (or will have) on your website. Are you including relevant keywords within these pages? If not, it's time to start thinking about these!
Who is your target market? What does your audience need? Who are your online competitors and what tactics are they using?
What are your goals? Are you wanting to achieve a specific number of conversions?
Once you have established your goals, you need to think about how you are going to achieve them. There are three fundamental areas of SEO that you need to follow:
Technical - this looks at areas such as; how your site is indexed on Google, how fast your site is as well as how your site performs on mobile devices.
On-site optimisation - refers to how your page appears and what is included on each landing page. This includes; meta tags, content, good use of keywords (not keyword stuffing) and also good user experience across the site as a whole.
Off-site authority building- building your backlink profile and developing a strong organic ranking on Google.
The above work together collectively to increase your Domain Authority score - a score that is given to a website on a scale of 1-100. The higher the score, the higher your ranking on the search engines.
Building backlinks takes time…
In early 2017, a Search Quality Senior Strategist for Google said that both content and links pointing to your site were the top ranking factors for the search engine. These links are referred to as backlinks and occur when another external website links back to yours.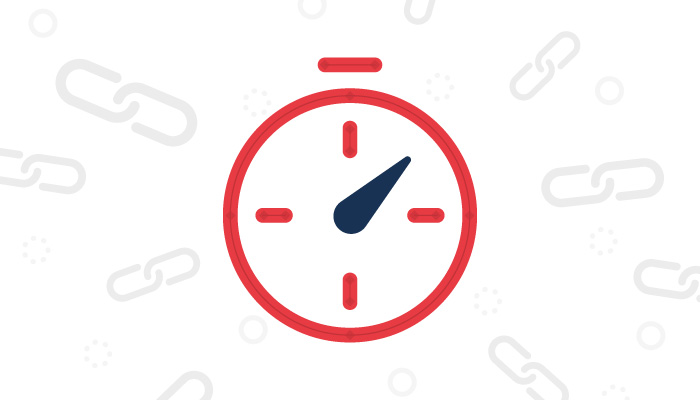 Generating great content that other people want to share, acts as major brownie points for Google. Growing your evergreen content base is an effective way to establish yourself as an authority for a specific topic, but also releases the burden on your content creators for a week or two!
There are three types of links that Google will choose to rank higher than others:
Good quality backlinks - you may have a good number of links, but if these are all from 'spammy' sources these will not be of any benefit to you. Sources ideally should be from reputable or high profile publishers - for instance, news, Governmental or academic sites.
The number of external links - the more high quality backlinks you have, the higher your ranking power. You may think that the easiest way to build your backlink profile is by buying these links - this sneaky tactic is seen as a major black mark against your name in the eyes of Google!
Relevancy of the anchor text - these are pieces of clickable text within a hyperlink that informs users of the type of content that they would expect to see on that page. These should closely reflect the content on that particular page on your site.
…So does creating new content
Creating new content for your site in the form of blogs, articles, updating page text as well as imagery and video content is an essential tactic to use to help grow your SEO ranking. SEO and content marketing are often thought about as two separate entities but actually, they work very much hand in hand.
To use Neil Patel's analogy, SEO is the one dishing out the workload and content is the one fulfilling these demands. Growing your content portfolio is by no means quick or easy (much like SEO itself) but helps you to create that follower base you need to grow your brand to new heights!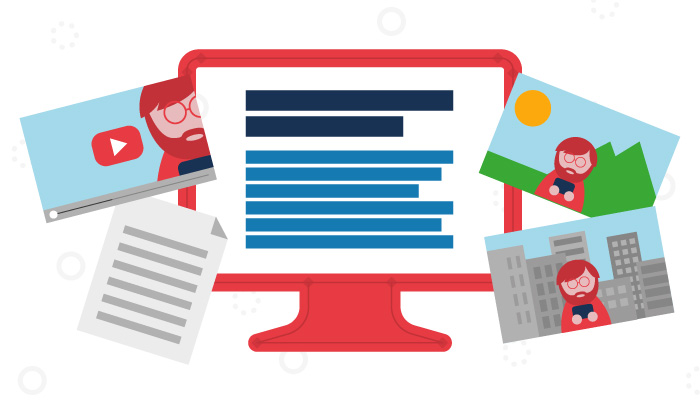 Where do you start with developing your SEO driven content? Consider these areas:
Who is your content for?
How does your content benefit your audience? For example, does it contain useful tips or information that cannot be found elsewhere online?
How will you distribute this content?
Have you ever thought about blogging? Building relationships with key industry influencers is a great way to increase brand awareness within various online platforms. Did you know that featuring a blog page on your website can give you a staggering 434% better chance of being ranked highly within the search engines?
Don't forget about the technical side too!
On-page SEO is just as important as content and backlinks as a ranking factor. On-page or technical SEO as it is also referred to, describes the efforts of a webmaster to ensure that their website is compatible with search engine guidelines. If your website does not fall in line with the technical search engine guidelines, it can be extremely difficult for your website to rank. The most common issues to consider are:
Mobile Friendliness - The number of people searching on a mobile device has overtaken desktop searching. Making sure that your website as a whole is mobile responsive will improve your user experience drastically. With the introduction of the mobile first index, it is increasingly more important for your website to appear well across all smart devices.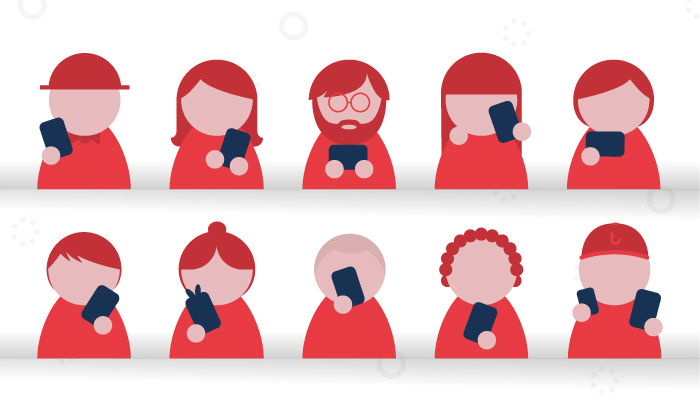 Duplicate Content - If you have duplicate content on your own site, best practice is to use a canonical tag so Google only indexes your preferred page. A canonical tag is a tag included within your code that tells the search engine what version of that specific url you want to appear within the search results.
Meta Tags - These should accurately describe the content on that page. The text included within these tags is key to overall click-through and conversion rates as the text displayed here is used to persuade the user to click onto that page.
Site structure and hierarchy - the better your site structure, the easier it is for crawlers to index your content.
Crawlability - sitemap.xml, etc.
General maintenance - redirects, etc.
Site speed.
Measuring your results
How do you know if your implemented SEO tactics are working? When and how often should you measure your results? We have indicated some metrics to look out for:
Pages/Session - this metric indicates how many pages a user has visited within a session. To measure how individual pages perform, you use the site content reports within "Behaviour" in Google Analytics.
Average Session Duration - how long are your users staying on your site for? Are they engaged with the content you are sharing? Analytics gives you the choice to narrow down where your users are coming from.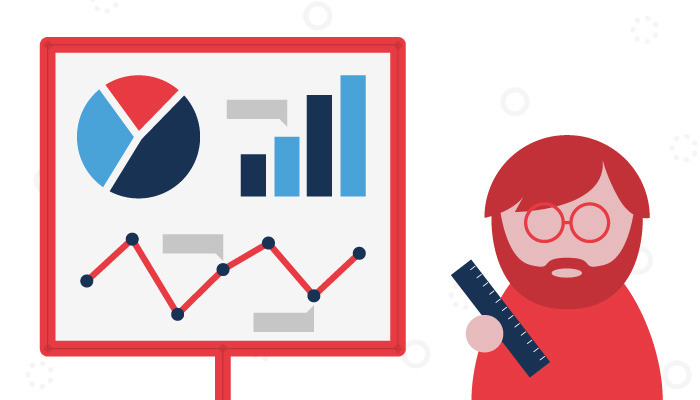 Bounce Rate - is your bounce rate high? High bounce rate indicates that your landing page content is not enticing enough for the user to continue browsing. Other reasons your bounce rate may be on the high side include; user experience, out of date content as well as slow loading of pages.
Keyword rankings - checking where you rank on Google for a particular keyword is key in understanding what your users are searching for.
Domain Authority - mentioned in Section 1.
Traffic and conversions - are you seeing an improvement in traffic and conversions to your site? Assess your changes on a year-on-year basis for more accurate results.
A quick recap
Keep on top of your content creation - both users and search engines love reading fresh content that is appealing and informative!
The technical side of SEO is also important - have regular checks of your technical SEO and fix any errors that may be dragging down your overall score.
Grow your backlink profile and you will grow too - put together a list of potential publications that you would like to feature in is a great starting point to building a strong backlink database.
Measure your results on a regular basis - understanding what is working well and what isn't is key to growing your online presence.
Do you need assistance with growing your site organically? Get in contact with our team today.