Our Digital Agency: What We've Learned in 20 Years
Two decades. It sounds a long time, but in reality, I can't understand how it is possible that myself and founding partner Melanie Russell started tictoc twenty years ago. I can remember every moment, from the eighteen-hour days, the stress, the fun, to the abundance of laughter and 20 Christmas Nights Out. The cooking course where we all got drunk and our old teammate Paul Mowat accidentally attempted to chop his finger off was an especially comical one.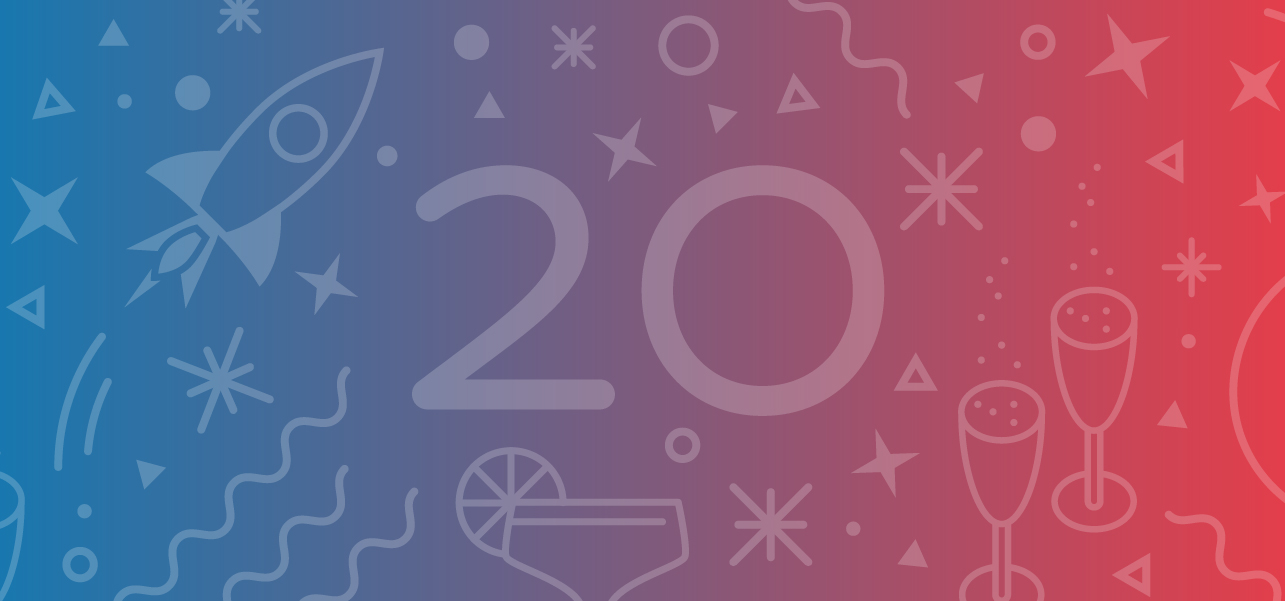 The name
Over the years I've been asked many times where the name tictoc came from. I wish I could say it's an amazing story - sorry, but it isn't. I came up with two rules when deciding on the name.
6 letters (purely for visual reasons).
Not in the dictionary.
Whisky was then consumed to free up the 'creative spirit', and tictoc miraculously appeared on a sheet of paper. Nothing to do with clocks. No deep meaning. Just a catchy word that I haven't tired looking at for twenty years.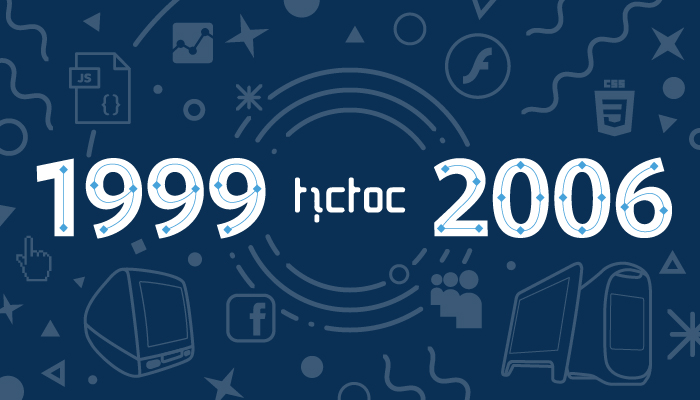 Good things start in small places
The company started in my bedroom. tictoc, a brand and print design company. However, the focus on print alone didn't last long, an early client (Edinburgh's Festival Fringe) appointed us to create their first online ticketing website.
Almost overnight we became a branding AND digital company. Along came Alan, our first digital team member, and eighteen years later he is still central to tictoc as our Technical Director.
It quickly became apparent that the internet was not a fad and it was going to stick around. At that point, I didn't realise it was going to change almost every aspect of our lives. Every design agency started to offer 'digital services'. To ensure tictoc could maximise our offering to clients, we dropped any offline services and purely focused on digital. We specialised. And we have never looked back.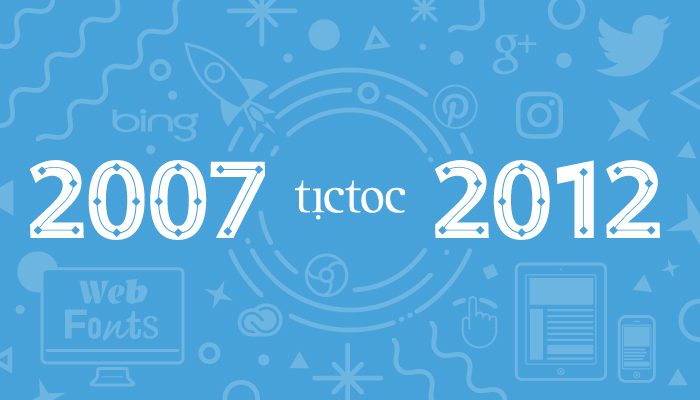 Change is good
Changing the company so drastically was a big lesson for me and probably the single most important lesson I've learnt in business. Change is good. Change is necessary. Change is what helps you survive. A successful company can NEVER sit still. Ever. Over the past two decades, tictoc has grown in size to cater for the ever more complex requirements of our clients, we've worked in technologies that were once at the cutting edge, only to disappear in an instant (anybody remember Flash??).
Some of the biggest technical evolutions we've had to deal with over the years include the integration of third party systems, the introduction of internet-ready devices (mobiles and tablets) and the move to responsive design.
The ever more demanding end-user. GDPR, jeez, that was a doozer. Most importantly of all, digital marketing, data and analytics. That was the moment the internet became serious.
And the tictoc team has changed. We've been located in the same Glasgow office for 13 years now, and I've lost count how many times we've moved teams between the four floors, never mind moved desks. We started with Design and Account Management, then added development. UX followed that, and we continued growing. Team members have moved on for a variety of circumstances, and there are loads that I miss. We've had - and continue to have - an amazing bunch of creative, hard-working and extremely smart people in the tictoc team.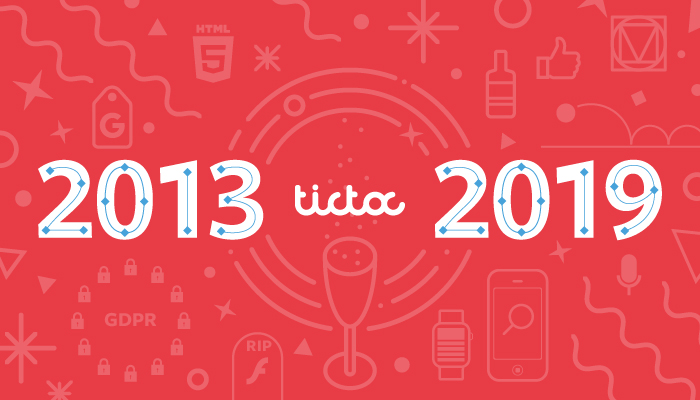 Wearing hats
It's not just tictoc that's had to change to keep up over the past twenty years. In my first presentation on behalf of the company I was so nervous I nearly fainted. When we moved into digital I didn't know what HTML was - don't even get me started on intricacies of connecting an Apple laptop to a client's projector. I've gone from a Designer to having many many hats as a company owner. In 2017 having taken over sole ownership of the company I added 'financial planning' to my everyday knowledge. Thinking back twenty years I could never have imagined myself in this situation. But hey, I'm so glad I've been on the journey.