Blogging for Business - Should You Do It?
Business blogs are one of the most cost-effective ways to communicate with your customers or clients and generate more conversions - as long as it's done the right way! While a working website and a friendly user experience are essential to the success of your online business activity, content marketing is one area that definitely shouldn't be overlooked.
Content can come in many forms, from social media copy and meta descriptions to blogs and landing page copy, all of these should be incorporated into your online marketing strategy. Writing content for business (or copywriting) isn't always easy. We share some insight into why blogging is useful in meeting your objectives as well as some top tips to get started when it comes to your content (all in a handy blog post - of course!).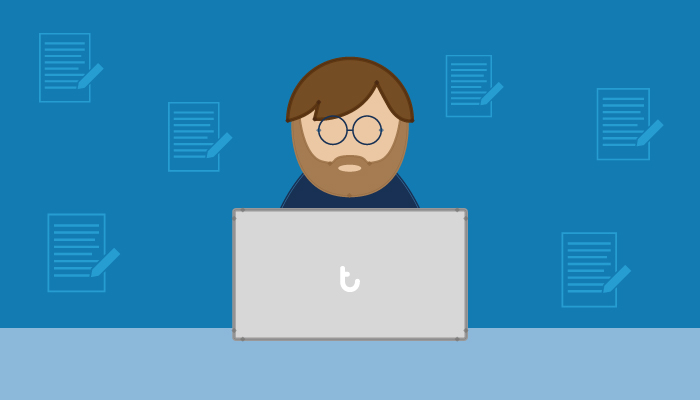 Key benefits to using blogs in your content marketing strategy
1. Improve your SEO
High-quality blogs can be integrated into your long term SEO strategy and can help improve your organic search ranking. Optimising your website for search engines like Google can help to position your website higher within search engine results, in turn encouraging users to visit your website in response to their search query.

Additionally, when your blog contains valuable information that is beneficial to what search engine users are looking for Google crawl bots will be more likely to serve your website in results.
2. Drive more traffic to your website
Regular blogging is one of the best ways to drive relevant traffic to your website. Incorporating trending topics and evergreen ideas into your content strategy can give you an advantage when it comes to achieving a high position within SERP's. Understanding your audience and what they are searching for will help you to decide on what topics are worth incorporating into your plan.
3. Grow brand awareness and generate more conversions
Driving more traffic to your website can mean more conversions or an increase in leads generated. Making the jump from an information seeker to a fully-fledged customer can be tricky so it's important to make sure that you're serving up information that's relevant to your customers and target audience.

Users are more likely to convert if they find the information they are looking for relevant to their search and easy to find. Incorporating useful call-to-actions within your posts can encourage users to convert there and then.
4. Connect authentically with website users
Writing blogs for your business gives you the opportunity to connect authentically with your audience. You can give customers a real insight into brand whilst providing them with content they need. This allows you to develop your relationship with your customers and can help to grow your online community.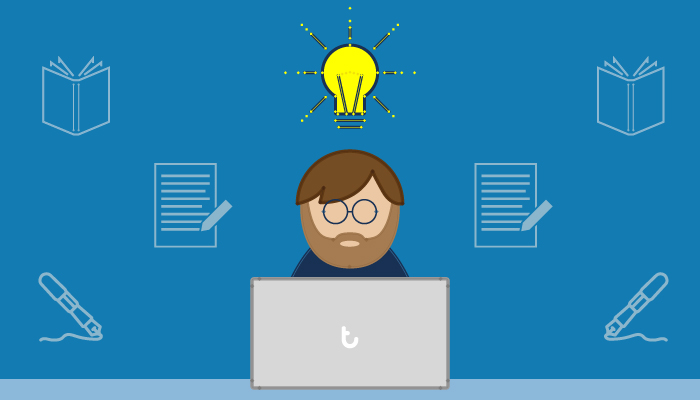 How to write a blog for your business and come up with engaging blog topic ideas
1. Write for your readers, not yourself
When it comes to writing content for business one key point to remember is that it's not all about you! Yes you are responsible pulling together ideas and yes you are taking the time to put in all the hard work and effort to write it, but remember that this blog is supposed to be for your readers!
A business blog should not be personal, while it is important to give your blog a bit of life and the human touch of personality it also has to contain content that is relevant to your readers. Put yourself in your reader's shoes - what content would you be interested to read about your business?
2. Find your voice
When you're writing blogs for your business it's important to stick to your brand. Find out if your business has a tone of voice document and read it thoroughly before writing your content. Your tone of voice expresses your brand's personality and values, try to keep all content consistent with your brand's guidelines.

It can be handy to look through existing web pages to see where you want to take your readers to - is it a product, another article, a contact form? Link building can be used as an effective way to tie existing content to new content which can boost SEO as well as encourage your readers to take action.
3. Write regularly
Try to write content regularly - how consistently depends on what you think is achievable. We'd recommend a monthly or even weekly approach if time allows for that. Don't write blogs more than once a week unless you are writing to different segmented audience groups. Churning out too many blogs will lead to burn out as well as make it tricky to keep up with new and engaging content ideas. One tip to bear in mind is only write if you have content worthy of saying - don't just write for the sake of it!
Plan in advance
The biggest excuse we hear when it comes to blog writing is 'I have no time!' well don't worry we're here with a solution - plan your blog posts in advance! Creating a blog post calendar can effectively help you to plan content and prevent creative block from taking hold. This allows you to tailor your content to match seasonal and industry trends.

For example, say you're a whisky company selling products, your busy times are likely to be December and the run-up to Christmas. You want to promote your miniature whisky gift sets and whisky distillery tours. A potential blog post idea could be: 'Top gifts to give your parents this Christmas' that would feature your whisky gift sets and tours as two of the suggestions you make.

Let's look at another example. Say you're a travel company looking to maximise your sales during peak times. You investigate popular keywords that your customers are searching for and find that 'cheap holidays' is high on the list. Therefore you could write a blog article titled 'Affordable holiday destinations to visit in June' and include the keyword 'cheap holidays' within the written content.

You don't have to write your content and then post it immediately, if time is a limiting factor why not try writing a few blogs during quieter spells to spread out throughout the year?
4. Brainstorm ideas
Let's address the next biggest excuse we hear when trying to write content 'I have no idea what to write about!' Let's be honest, we've all been there - staring at a blank page hoping for inspiration to strike but it never does. Writer's block comes to us all at one point or another but there are lots of ways to overcome it:
Planning your content in advance
Try to answer your customer's questions
Use industry-leading tools to help generate relevant content to your business
Use trending industry topics to influence your blog
Don't forget to blog about your business successes and awards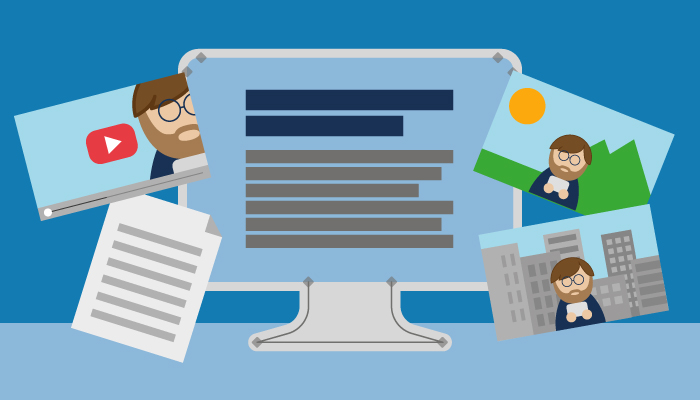 How to distribute your blogs
Once you've written your blog it's time to share it with your audience. Don't let your blog gather dust - utilise it! Even although you're writing SEO copy there's nothing to say that you can't share your hard-worked on content with your existing clients and customers too. A great way to do this is by sharing links to your blogs on your social media channels.
This is where a blog post schedule would come in handy - you don't want to bombard your social media following with an onslaught of blogs day after day as they'll quickly lose interest. Instead, look for the days and times where your social media users are most active and try to post your blogs around this time.
Email newsletters are another great channel to share your blogs on. This is a great way to keep your customers up-to-date with all the latest news from your business as well as provide them with handy tips and advice. Don't include the body of your blog post in your email newsletter - you want your readers to click through to your website. Instead, write a captivating abstract that will entice your customers to click through to your blog post on your website.
Outsourcing your copywriting
Maintaining an SEO-friendly blog can take a bit of time and work to get right. We have a team of content experts and copywriters who can give you a helping hand to create content. From helping you create click-worthy blog ideas to planning your social media content calendar and website copy, we have you covered! Get in touch with our team to find out how we can help you create SEO-friendly content for your business.