Oxford Gene Technology (OGT) is a leading European manufacturer of in situ hybridisation (FISH probes.)
As a company operating within an extremely competitive market, OGT needed a digital partner that had the capabilities to handle their digital presence on a global scale - and to help ensure that there was nothing "fishy" about their organic search presence.
The Opportunity
OGT were faced with the challenge of appealing to two different geographical audiences - the US and the rest of the world - through two different websites. Historically, OGT had struggled with Google and other search engines understanding of just how their two Cytocell websites worked - and as a consequence, was indexing and serving pages meant for the US audience to UK and European visitors.
This, of course, had a direct knock-on effect, hindering both sites' abilities to rank effectively. Incorrect indexing meant that keyword opportunities were being lost - and until the search engines fully understand both sites and their relationship, this would continue to be a problem.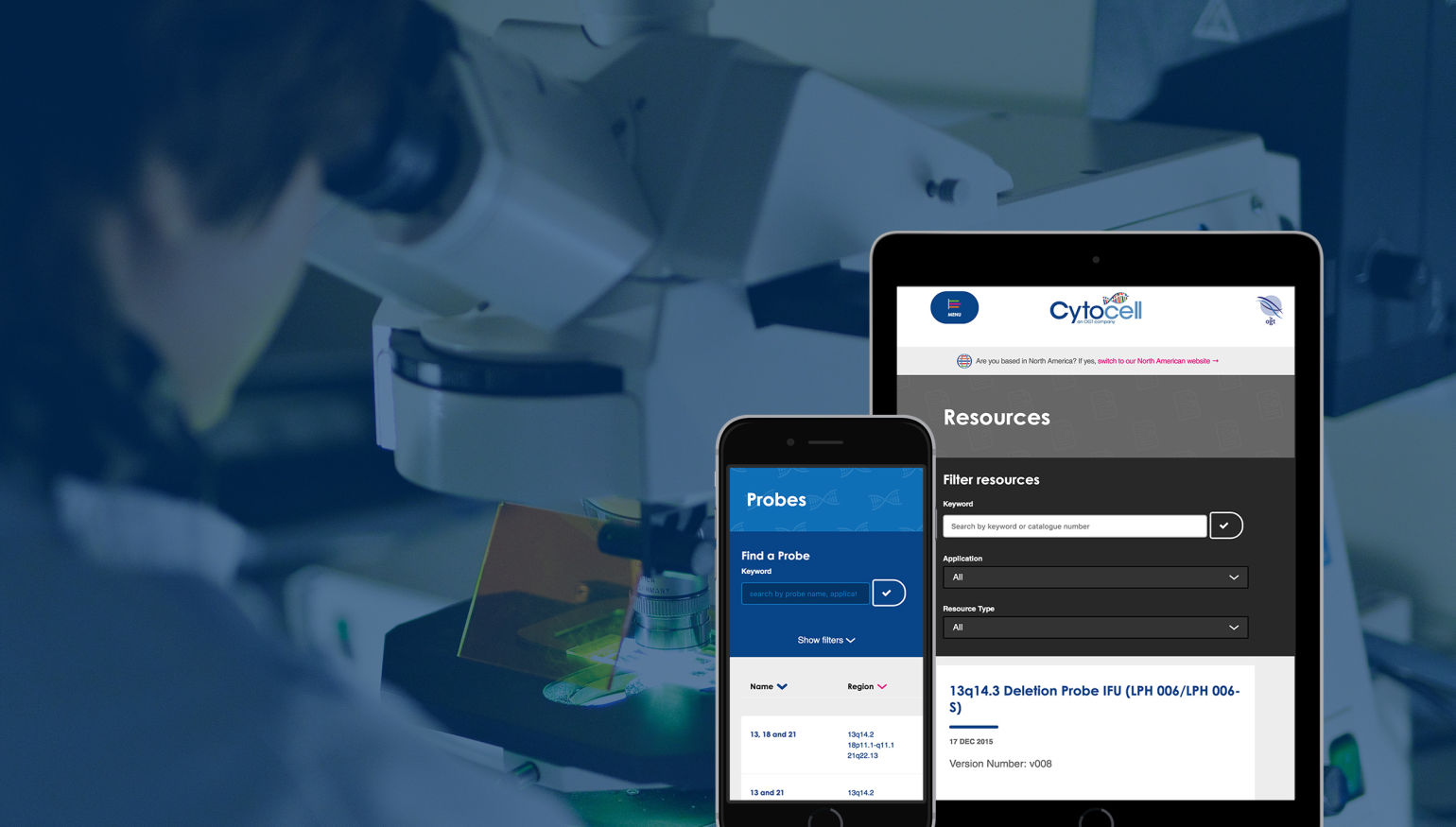 The Results
Our first task was to make sure that the correct version of the Cytocell website was being shown in the desired location. This meant reviewing the Cytocell website's internationalisation strategy and implementing the correct "technical signposts" throughout the site to help Google and other search engines understand which version of the site should be served and when - without the use of forcing redirects and impacting the user experience.
Search engines quickly responded to this - and within a matter of weeks, the correct versions of the site were being indexed. Next, we turned out focus to ensuring both sites were on their way to becoming as visible as possible by devising and implementing a bespoke SEO strategy for both. Establishing a strong online presence through improving on-page, off-page and content optimisation of the site helped OGT to achieve exceptional growth in a short space of time.
Today, OGT continues to work closely with the tictoc team, helping to grow their digital channels to record-levels.
1,235
%
YoY increase in organic search sessions (UK)
1,271
%
YoY increase in new users (UK)
1,879
%
YoY increase in organic traffic from mobile devices (UK)
Over the last 12+ months I have worked closely with tictoc on the development of Oxford Gene Technology's digital reach. During this time, I have been impressed with tictoc's understanding of and help with the unique challenges we have faced. The significant improvement in the Cytocell website performance is clear evidence of the excellent work tictoc has done.
Timothy Sowa, Digital Marketing Manager at Oxford Gene Technology